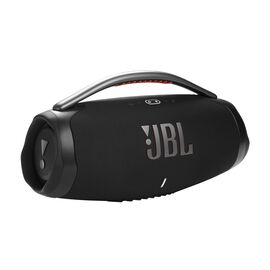 Portable speaker
$699.95
Save 29%
{"thumbnailImageUrl":"https://www.jbl.com.au/dw/image/v2/AAUJ_PRD/on/demandware.static/-/Sites-masterCatalog_Harman/default/dw5c78df71/1_JBL_BOOMBOX_3_SQUAD_HERO_33262_x2.jpg?sw=270&sh=330&sm=fit&sfrm=png","thumbnailImageUrl2":"https://www.jbl.com.au/dw/image/v2/AAUJ_PRD/on/demandware.static/-/Sites-masterCatalog_Harman/default/dw820452b2/2_JBL_BOOMBOX_3_SQUAD_FRONT_33269_x2.jpg?sw=270&sh=330&sm=fit&sfrm=png","productUrl":"https://www.jbl.com.au/BOOMBOX-3-.html?dwvar_BOOMBOX-3-_color=Squad-APAC-Current&cgid=waterproof-bluetooth-speakers","productID":"JBLBOOMBOX3SQUADAS","orderable":true,"availability":{"message":"","status":"IN_STOCK"},"price":{"unitLabel":"each","priceType":"standard","salesPrice":"$699.95"},"realprice":{"discountThresholdAmount":5,"salesPrice":"$699.95"},"badges":[],"buttonText":"Add to Cart","showProdLimit":{"status":""},"CTAEnable":false,"commerceSiteFlag":true,"showPromoTimerFlag":false,"isProProd":false}

{"thumbnailImageUrl":"https://www.jbl.com.au/dw/image/v2/AAUJ_PRD/on/demandware.static/-/Sites-masterCatalog_Harman/default/dw0c65a3fa/1_JBL_BOOMBOX_3_HERO_BLACK_33216_x2.jpg?sw=270&sh=330&sm=fit&sfrm=png","thumbnailImageUrl2":"https://www.jbl.com.au/dw/image/v2/AAUJ_PRD/on/demandware.static/-/Sites-masterCatalog_Harman/default/dw8b4c597d/2_JBL_BOOMBOX_3_FRONT_33203_x2.jpg?sw=270&sh=330&sm=fit&sfrm=png","productUrl":"https://www.jbl.com.au/BOOMBOX-3-.html?dwvar_BOOMBOX-3-_color=Black-APAC-Current&cgid=waterproof-bluetooth-speakers","productID":"JBLBOOMBOX3BLKAS","orderable":true,"availability":{"message":"","status":"IN_STOCK"},"price":{"unitLabel":"each","priceType":"sale","salesPrice":"$499.00","standardPrice":"$699.95"},"realprice":{"discountThresholdAmount":5,"salesSavePercentPrice":"Save 29%"},"badges":["sale"],"buttonText":"Add to Cart","showProdLimit":{"status":""},"CTAEnable":false,"commerceSiteFlag":true,"showPromoTimerFlag":false,"isProProd":false}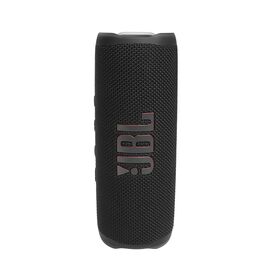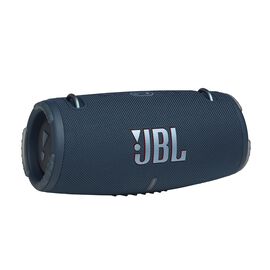 Portable waterproof speaker
$399.95
Save 18%
{"thumbnailImageUrl":"https://www.jbl.com.au/dw/image/v2/AAUJ_PRD/on/demandware.static/-/Sites-masterCatalog_Harman/default/dw9784514a/JBL_XTREME_3_HERO_0010_x2.jpg?sw=270&sh=330&sm=fit&sfrm=png","thumbnailImageUrl2":"https://www.jbl.com.au/dw/image/v2/AAUJ_PRD/on/demandware.static/-/Sites-masterCatalog_Harman/default/dw442d17a6/JBL_XTREME_3_FRONT_0032_x1.jpg?sw=270&sh=330&sm=fit&sfrm=png","productUrl":"https://www.jbl.com.au/XTREME-3-.html?dwvar_XTREME-3-_color=Black-APAC-Current&cgid=waterproof-bluetooth-speakers","productID":"JBLXTREME3BLKAS","orderable":true,"availability":{"message":"","status":"IN_STOCK"},"price":{"unitLabel":"each","priceType":"sale","salesPrice":"$329.00","standardPrice":"$399.95"},"realprice":{"discountThresholdAmount":5,"salesSavePercentPrice":"Save 18%"},"badges":["sale"],"buttonText":"Add to Cart","showProdLimit":{"status":""},"CTAEnable":false,"commerceSiteFlag":true,"showPromoTimerFlag":false,"isProProd":false}

{"thumbnailImageUrl":"https://www.jbl.com.au/dw/image/v2/AAUJ_PRD/on/demandware.static/-/Sites-masterCatalog_Harman/default/dw2b3b0880/JBL_XTREME_3_HERO_BLUE_0031_x1.jpg?sw=270&sh=330&sm=fit&sfrm=png","thumbnailImageUrl2":"https://www.jbl.com.au/dw/image/v2/AAUJ_PRD/on/demandware.static/-/Sites-masterCatalog_Harman/default/dwd3673053/JBL_XTREME_3_FRONT_BLUE_0007_x1.jpg?sw=270&sh=330&sm=fit&sfrm=png","productUrl":"https://www.jbl.com.au/XTREME-3-.html?dwvar_XTREME-3-_color=Blue-APAC-Current&cgid=waterproof-bluetooth-speakers","productID":"JBLXTREME3BLUAS","orderable":true,"availability":{"message":"","status":"IN_STOCK"},"price":{"unitLabel":"each","priceType":"sale","salesPrice":"$329.00","standardPrice":"$399.95"},"realprice":{"discountThresholdAmount":5,"salesSavePercentPrice":"Save 18%"},"badges":["sale"],"buttonText":"Add to Cart","showProdLimit":{"status":""},"CTAEnable":false,"commerceSiteFlag":true,"showPromoTimerFlag":false,"isProProd":false}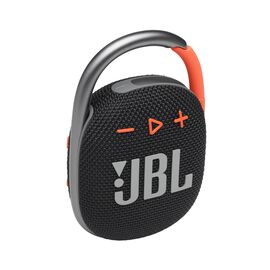 Ultra-portable Waterproof Speaker
$89.95
each
{"thumbnailImageUrl":"https://www.jbl.com.au/dw/image/v2/AAUJ_PRD/on/demandware.static/-/Sites-masterCatalog_Harman/default/dw2b734963/JBL_CLIP4_HERO_BLACK_ORANGE_0733_x1.jpg?sw=270&sh=330&sm=fit&sfrm=png","thumbnailImageUrl2":"https://www.jbl.com.au/dw/image/v2/AAUJ_PRD/on/demandware.static/-/Sites-masterCatalog_Harman/default/dw97908678/JBL_CLIP4_FRONT_BLACK_ORANGE_0129_x1.jpg?sw=270&sh=330&sm=fit&sfrm=png","productUrl":"https://www.jbl.com.au/CLIP+4-.html?dwvar_CLIP%204-_color=Black%20%2F%20Orange-GLOBAL-Current&cgid=waterproof-bluetooth-speakers","productID":"JBLCLIP4BLKO","orderable":true,"availability":{"message":"","status":"IN_STOCK"},"price":{"unitLabel":"each","priceType":"standard","salesPrice":"$89.95"},"realprice":{"discountThresholdAmount":5,"salesPrice":"$89.95"},"badges":[],"buttonText":"Add to Cart","showProdLimit":{"status":""},"CTAEnable":false,"commerceSiteFlag":true,"showPromoTimerFlag":false,"isProProd":false}

{"thumbnailImageUrl":"https://www.jbl.com.au/dw/image/v2/AAUJ_PRD/on/demandware.static/-/Sites-masterCatalog_Harman/default/dw0eae988c/JBL_CLIP4_HERO_CAMO_0742_x2.jpg?sw=270&sh=330&sm=fit&sfrm=png","thumbnailImageUrl2":"https://www.jbl.com.au/dw/image/v2/AAUJ_PRD/on/demandware.static/-/Sites-masterCatalog_Harman/default/dw5d9a2082/JBL_CLIP4_FRONT_CAMO_0165_x2.jpg?sw=270&sh=330&sm=fit&sfrm=png","productUrl":"https://www.jbl.com.au/CLIP+4-.html?dwvar_CLIP%204-_color=Squad-AM-Current&cgid=waterproof-bluetooth-speakers","productID":"JBLCLIP4SQUADAM","orderable":false,"availability":{"message":"","status":"NOT_AVAILABLE"},"price":{"unitLabel":"each","priceType":"standard","salesPrice":"N/A"},"realprice":{"discountThresholdAmount":5,"salesPrice":"N/A"},"badges":[],"buttonText":"Sold Out","showProdLimit":{"status":""},"CTAEnable":false,"commerceSiteFlag":true,"showPromoTimerFlag":false,"isProProd":false}

{"thumbnailImageUrl":"https://www.jbl.com.au/dw/image/v2/AAUJ_PRD/on/demandware.static/-/Sites-masterCatalog_Harman/default/dw7fe37194/JBL_CLIP4_HERO_BLUE_WHITE_CORAL_0744_x2.jpg?sw=270&sh=330&sm=fit&sfrm=png","thumbnailImageUrl2":"https://www.jbl.com.au/dw/image/v2/AAUJ_PRD/on/demandware.static/-/Sites-masterCatalog_Harman/default/dwe112400e/JBL_CLIP4_FRONT_BLUE_WHITE_CORAL_0104_x2.jpg?sw=270&sh=330&sm=fit&sfrm=png","productUrl":"https://www.jbl.com.au/CLIP+4-.html?dwvar_CLIP%204-_color=Blue%20%2F%20Pink-GLOBAL-Current&cgid=waterproof-bluetooth-speakers","productID":"JBLCLIP4BLUP","orderable":true,"availability":{"message":"","status":"IN_STOCK"},"price":{"unitLabel":"each","priceType":"standard","salesPrice":"$89.95"},"realprice":{"discountThresholdAmount":5,"salesPrice":"$89.95"},"badges":[],"buttonText":"Add to Cart","showProdLimit":{"status":""},"CTAEnable":false,"commerceSiteFlag":true,"showPromoTimerFlag":false,"isProProd":false}

{"thumbnailImageUrl":"https://www.jbl.com.au/dw/image/v2/AAUJ_PRD/on/demandware.static/-/Sites-masterCatalog_Harman/default/dwec108737/JBL_CLIP4_HERO_STANDARD_PINK_0738_x2.jpg?sw=270&sh=330&sm=fit&sfrm=png","thumbnailImageUrl2":"https://www.jbl.com.au/dw/image/v2/AAUJ_PRD/on/demandware.static/-/Sites-masterCatalog_Harman/default/dw944edd29/JBL_CLIP4_FRONT_STANDARD_PINK_0143_x2.jpg?sw=270&sh=330&sm=fit&sfrm=png","productUrl":"https://www.jbl.com.au/CLIP+4-.html?dwvar_CLIP%204-_color=Pink-GLOBAL-Current&cgid=waterproof-bluetooth-speakers","productID":"JBLCLIP4PINK","orderable":true,"availability":{"message":"Back Order. The expected in-stock date is 15 June 2024.","status":"BACKORDER"},"price":{"unitLabel":"each","priceType":"standard","salesPrice":"$89.95"},"realprice":{"discountThresholdAmount":5,"salesPrice":"$89.95"},"badges":[],"buttonText":"Add to Cart","showProdLimit":{"status":""},"CTAEnable":false,"commerceSiteFlag":true,"showPromoTimerFlag":false,"isProProd":false}

{"thumbnailImageUrl":"https://www.jbl.com.au/dw/image/v2/AAUJ_PRD/on/demandware.static/-/Sites-masterCatalog_Harman/default/dwec729ee6/JBL_CLIP4_HERO_RUSTED_ORANGE_SKY_BLUE_0743_x2.jpg?sw=270&sh=330&sm=fit&sfrm=png","thumbnailImageUrl2":"https://www.jbl.com.au/dw/image/v2/AAUJ_PRD/on/demandware.static/-/Sites-masterCatalog_Harman/default/dwde10cbb2/JBL_CLIP4_FRONT_RUSTED_ORANGE_SKY_BLUE_0107_x1.jpg?sw=270&sh=330&sm=fit&sfrm=png","productUrl":"https://www.jbl.com.au/CLIP+4-.html?dwvar_CLIP%204-_color=Orange-GLOBAL-Current&cgid=waterproof-bluetooth-speakers","productID":"JBLCLIP4ORG","orderable":false,"availability":{"message":"","status":"NOT_AVAILABLE"},"price":{"unitLabel":"each","priceType":"standard","salesPrice":"N/A"},"realprice":{"discountThresholdAmount":5,"salesPrice":"N/A"},"badges":[],"buttonText":"Sold Out","showProdLimit":{"status":""},"CTAEnable":false,"commerceSiteFlag":true,"showPromoTimerFlag":false,"isProProd":false}

{"thumbnailImageUrl":"https://www.jbl.com.au/dw/image/v2/AAUJ_PRD/on/demandware.static/-/Sites-masterCatalog_Harman/default/dw0eae988c/JBL_CLIP4_HERO_CAMO_0742_x2.jpg?sw=270&sh=330&sm=fit&sfrm=png","thumbnailImageUrl2":"https://www.jbl.com.au/dw/image/v2/AAUJ_PRD/on/demandware.static/-/Sites-masterCatalog_Harman/default/dw5d9a2082/JBL_CLIP4_FRONT_CAMO_0165_x2.jpg?sw=270&sh=330&sm=fit&sfrm=png","productUrl":"https://www.jbl.com.au/CLIP+4-.html?dwvar_CLIP%204-_color=Squad-GLOBAL-Current&cgid=waterproof-bluetooth-speakers","productID":"JBLCLIP4SQUAD","orderable":true,"availability":{"message":"Back Order. The expected in-stock date is 26 June 2024.","status":"BACKORDER"},"price":{"unitLabel":"each","priceType":"standard","salesPrice":"$89.95"},"realprice":{"discountThresholdAmount":5,"salesPrice":"$89.95"},"badges":[],"buttonText":"Add to Cart","showProdLimit":{"status":""},"CTAEnable":false,"commerceSiteFlag":true,"showPromoTimerFlag":false,"isProProd":false}

{"thumbnailImageUrl":"https://www.jbl.com.au/dw/image/v2/AAUJ_PRD/on/demandware.static/-/Sites-masterCatalog_Harman/default/dw00fb4a42/JBL_CLIP4_HERO_STANDARD_TEAL_0735_x1.jpg?sw=270&sh=330&sm=fit&sfrm=png","thumbnailImageUrl2":"https://www.jbl.com.au/dw/image/v2/AAUJ_PRD/on/demandware.static/-/Sites-masterCatalog_Harman/default/dw2eb5c3fa/JBL_CLIP4_FRONT_STANDARD_TEAL_0136_x1.jpg?sw=270&sh=330&sm=fit&sfrm=png","productUrl":"https://www.jbl.com.au/CLIP+4-.html?dwvar_CLIP%204-_color=Teal-GLOBAL-Current&cgid=waterproof-bluetooth-speakers","productID":"JBLCLIP4TEAL","orderable":true,"availability":{"message":"Back Order. The expected in-stock date is 16 March 2024.","status":"BACKORDER"},"price":{"unitLabel":"each","priceType":"standard","salesPrice":"$89.95"},"realprice":{"discountThresholdAmount":5,"salesPrice":"$89.95"},"badges":[],"buttonText":"Add to Cart","showProdLimit":{"status":""},"CTAEnable":false,"commerceSiteFlag":true,"showPromoTimerFlag":false,"isProProd":false}

{"thumbnailImageUrl":"https://www.jbl.com.au/dw/image/v2/AAUJ_PRD/on/demandware.static/-/Sites-masterCatalog_Harman/default/dw5aba398e/JBL_CLIP4_HERO_GREY_PINK_0745_x2.jpg?sw=270&sh=330&sm=fit&sfrm=png","thumbnailImageUrl2":"https://www.jbl.com.au/dw/image/v2/AAUJ_PRD/on/demandware.static/-/Sites-masterCatalog_Harman/default/dwc1f8d37b/JBL_CLIP4_FRONT_GREY_PINK_0102_x2.jpg?sw=270&sh=330&sm=fit&sfrm=png","productUrl":"https://www.jbl.com.au/CLIP+4-.html?dwvar_CLIP%204-_color=Grey-GLOBAL-Current&cgid=waterproof-bluetooth-speakers","productID":"JBLCLIP4GRY","orderable":false,"availability":{"message":"","status":"NOT_AVAILABLE"},"price":{"unitLabel":"each","priceType":"standard","salesPrice":"$89.95"},"realprice":{"discountThresholdAmount":5,"salesPrice":"$89.95"},"badges":[],"buttonText":"Sold Out","showProdLimit":{"status":""},"CTAEnable":false,"commerceSiteFlag":true,"showPromoTimerFlag":false,"isProProd":false}

{"thumbnailImageUrl":"https://www.jbl.com.au/dw/image/v2/AAUJ_PRD/on/demandware.static/-/Sites-masterCatalog_Harman/default/dw5e897ae8/JBL_CLIP4_HERO_STANDARD_CLOUD_WHITE_0739_x2.jpg?sw=270&sh=330&sm=fit&sfrm=png","thumbnailImageUrl2":"https://www.jbl.com.au/dw/image/v2/AAUJ_PRD/on/demandware.static/-/Sites-masterCatalog_Harman/default/dw8bad1f44/JBL_CLIP4_FRONT_STANDARD_CLOUD_WHITE_0156_x2.jpg?sw=270&sh=330&sm=fit&sfrm=png","productUrl":"https://www.jbl.com.au/CLIP+4-.html?dwvar_CLIP%204-_color=White-GLOBAL-Current&cgid=waterproof-bluetooth-speakers","productID":"JBLCLIP4WHT","orderable":true,"availability":{"message":"Back Order. The expected in-stock date is 03 July 2024.","status":"BACKORDER"},"price":{"unitLabel":"each","priceType":"standard","salesPrice":"$89.95"},"realprice":{"discountThresholdAmount":5,"salesPrice":"$89.95"},"badges":[],"buttonText":"Add to Cart","showProdLimit":{"status":""},"CTAEnable":false,"commerceSiteFlag":true,"showPromoTimerFlag":false,"isProProd":false}
Waterproof Bluetooth Speakers
Never let water hinder your musical experience – dive into our range of waterproof Bluetooth speakers. Each Bluetooth speaker is designed for the ultimate sound experience – from a pool party to a shower karaoke session, we've got your speaker needs covered.
Read More »
Unleash the Power of Music Anywhere, Anytime
Immerse yourself in the powerful sound delivered by our best waterproof Bluetooth speakers. The crisp sound ensures an incredible audio performance every time you listen, making these waterproof speakers an indispensable companion for your favourite music.
JBL Outdoor Speakers: Bluetooth & Waterproof
The JBL Boombox delivers superb audio performance, offering the listener excellent sound quality with every tune. These sturdy outdoor speakers are Bluetooth and waterproof – making them perfect for your next pool party or beach day.
Versatile and Portable Bluetooth Waterproof Speakers
JBL waterproof Bluetooth speakers are versatile, with features like a built-in microphone for calls and voice assistants like Google Assistant. Our waterproof Bluetooth shower speakers offer excellent sound quality and long battery life on a single charge.
Stay Connected With Our Portable, Waterproof Bluetooth Speakers
Bluetooth connectivity allows you to easily pair these waterproof speakers with other devices. Plus, some models offer Wi-Fi connectivity for even more streaming options. The companion app for each speaker allows customisation of the sound profile and control over the speaker's settings.
Bluetooth Shower Speaker: Waterproof and Durable
Our Bluetooth shower speakers are built to last, with an IP rating that guarantees water resistance and dust resistance. The rugged design of these waterproof Bluetooth speakers ensures they can handle anything from a splash during a shower sing-along to a tumble at a beach party.
Unbeatable Battery Life
JBL's waterproof Bluetooth speakers provide superior battery life so you can keep the party going. From the JBL Boombox's massive power bank to the portable JBL Clip 4's long-lasting battery, you're sure to find the perfect speaker for your needs.
Choose Your Perfect Waterproof Bluetooth Speaker
Whether you need a portable waterproof Bluetooth speaker for your next pool party or a Bluetooth shower speaker for your morning routines, we have the perfect speaker for you. Discover your next waterproof Bluetooth speaker at JBL today, and experience music like never before. Shop now.
FAQs
Are JBL's waterproof Bluetooth speakers completely water-resistant?
Yes, JBL's Bluetooth waterproof speakers have an IP rating that ensures they are water and dust resistant. However, they are not intended to be submerged for extended periods.
Can I connect my JBL waterproof Bluetooth speaker with other devices?
Yes, our waterproof Bluetooth speakers can easily connect with other devices via Bluetooth. Some models also offer Wi-Fi connectivity.
Can I use the JBL waterproof Bluetooth speaker for a pool party?
Absolutely! Our waterproof Bluetooth speakers are perfect for your next pool party with their powerful sound, water resistance, and long battery life.
Are there portable models available in the JBL waterproof Bluetooth speaker range?
Yes, all of our waterproof Bluetooth speakers are portable. Each speaker is compact, easy to carry, and doesn't compromise on sound quality.