These days, kids need a variety of technology, not just for fun and entertainment, but to also help support their development. Being able to listen to music, join online classes and watch videos is paramount for kids learning, which has left many parents wondering what's best when it comes to headphones for kids. Here are all the basics you need to know when it comes to choosing the right headphones for your children, across any age group.
Safe listening practices for kids
Children's hearing is delicate and any damage to their hearing is irreversible, so its vital to ensure that whichever headset you choose, is not going to harm them. Experts suggest that lengthy exposure to noises at 85 decibels (dB) or above can cause hearing loss. That's why all our JBL Kid's Headphones are designed to never exceed 85dB making them safe for even the youngest music fans .
JBL Jr310
is designed with kids safety in mind, as it is limited to a maximum of 85 dB, while most adult headphone units have a maximum of around 115 dB. That is precisely why one of the biggest differences between adult headphones and kids' headphones (aside from size) is the addition of safety features.
In-ear and over-ear headphones for children
When it comes to the options available for kids' headphones, there are in-ear and over-ear devices available. In-ear is your typical 'ear bud' style that is usually wireless these days, whereas over-ear headphones are the classic headband style. The general advice is to avoid in-ear models for children. This is because it places the sound source even closer to their delicate eardrums, which can increase the risk of damage from loud or long exposure. Additionally, they can also have a greater chance of causing an inner-ear infection due to how dirty they can get in schoolbags and pockets. That's why over-ear styles are generally the best kids' headphones, as they are the safer option when it comes to your child's ear health.
Kids' headphones for school
Kids headphones for school must be reliable, clear, and importantly, include a microphone so they can ask and answer questions throughout their lessons.
Some software will require them to speak, even if there isnt a teacher listening on the other side! Therefore one of the main features you should look for in childrens headphones for school and education is a quality microphone. Additionally, a wireless design tends to be more child friendly, so long battery life is a must, as well as easy controls they can use, a comfortable fit, and of course, a cool aesthetic they'll be proud to show off to their friends. For this, the
JBL Jr310BT
is the perfect fit. As well as an 85 dB maximum volume, it comes with a built-in mic, 30 hours of battery life (and easy charging), easy controls, and a sticker set in the box for at-home customisation.
Kids headphones for games and TV time
If you're looking for a set of headphones for games and TV time, you won't necessarily need a set with an in-built microphone, but it's still an idea to find one with this feature should they need it for school, or even simply for saying hello to friends and family over Zoom. When you think about their games and TV time, however, one unexpected feature can come in handy: noise cancellation. What might sound like overkill for children's headphones makes a lot of sense when you consider that if they can't hear their audio over background noise and distractions, they are more likely to keep turning up their volume to drown it all out. A combination of both noise-cancelling capabilities and the 85 dB limit is therefore an excellent blend in any kids' headset. And you'll find it in the
JBL Jr 460NC.
This JBL headset also comes with long battery life and fast charging to help minimise any potential meltdowns and last-minute upsets before school over dead batteries!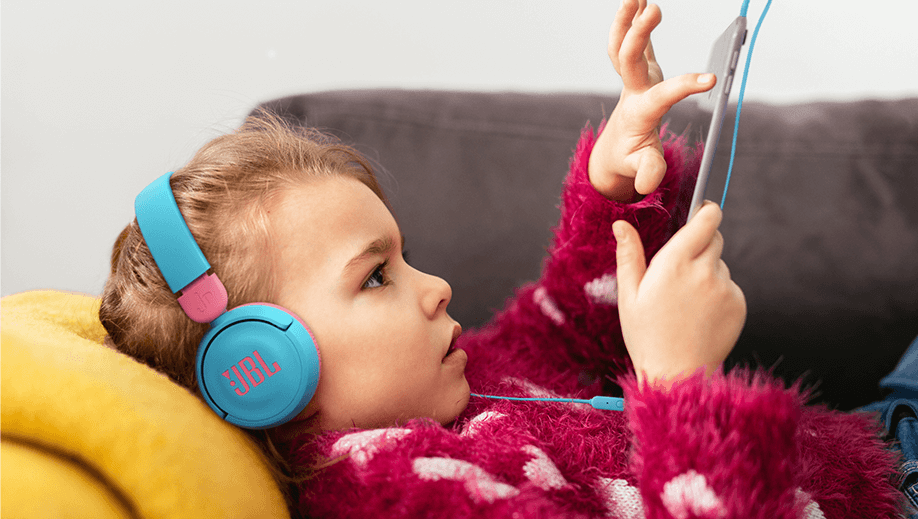 Related Products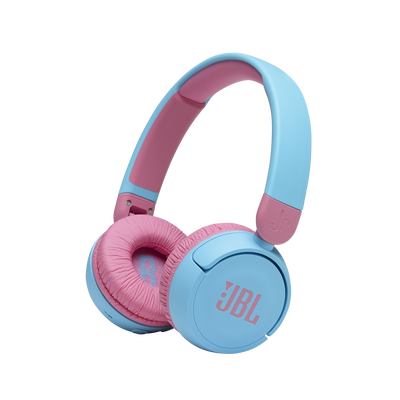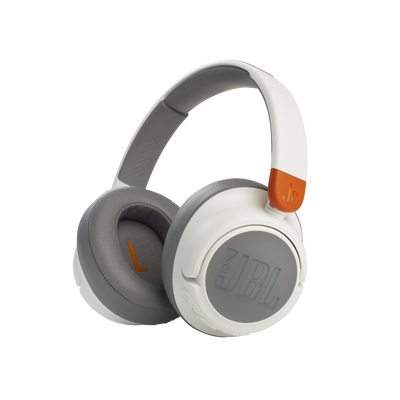 JBL JR 460NC
Wireless over-ear Noise Cancelling kids headphones