Listening to music can be better with headphones or earbuds? We will explain exactly what the advantages of both options are. Do you find it hard to make a choice? No problem, because our decision aid will help you out. You will soon be able to enjoy music the way you want to.
Headphones – Over-ear and on-ear
Headphones are relatively big, but their larger speakers are better able to reduce outside noise. Do you like extra-large speakers that completely surround the ear? Then over-ear models are perfect for you. On-ear headphones are just a bit smaller and are placed comfortably on the ear. It's up to you to decide which model you like best.
In addition, many headphones are equipped with useful extras, such as noise cancelling. You'll be able to work in absolute silence, always and everywhere. Is it important for you to have freedom of movement when listening to music? Then consider choosing a wireless model that works via Bluetooth.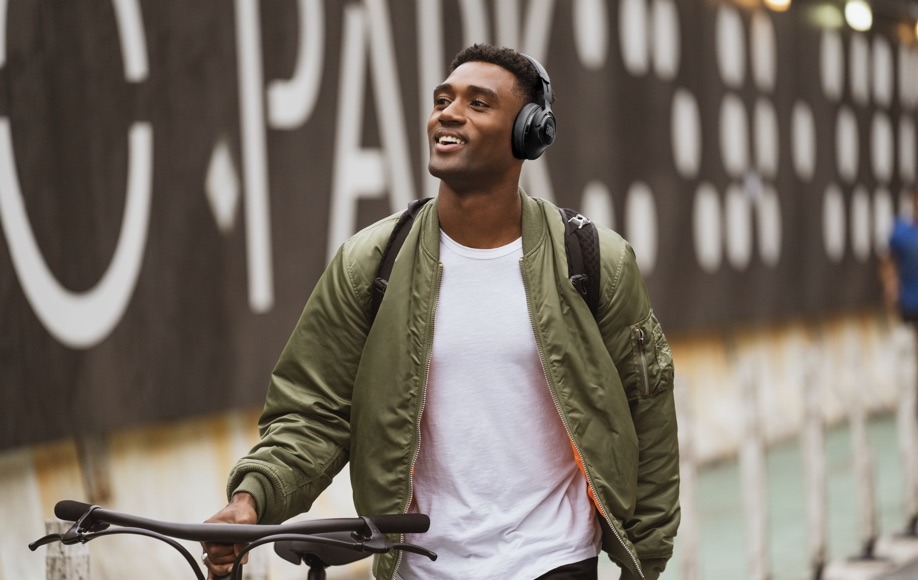 Earbuds
Earbuds are a lot smaller than headphones. However, this doesn't mean that you have to compromise on sound quality. On the contrary, a good earbud can easily match the sound quality of headphones. Here's another benefit - you can hardly feel (and see) them. Most models are placed in the ear, but there are also so-called in-ear models available too. The name says it all these earbuds really enter your ear canal, and therefore stay in place really well.
Do you want to always have your music in your pocket? Then earbuds are the best choice for you, because thanks to their small size they can fit in any bag and pocket. Make life even easier by choosing true wireless earbuds. They don't have a cable to untangle and connect to your phone via Bluetooth.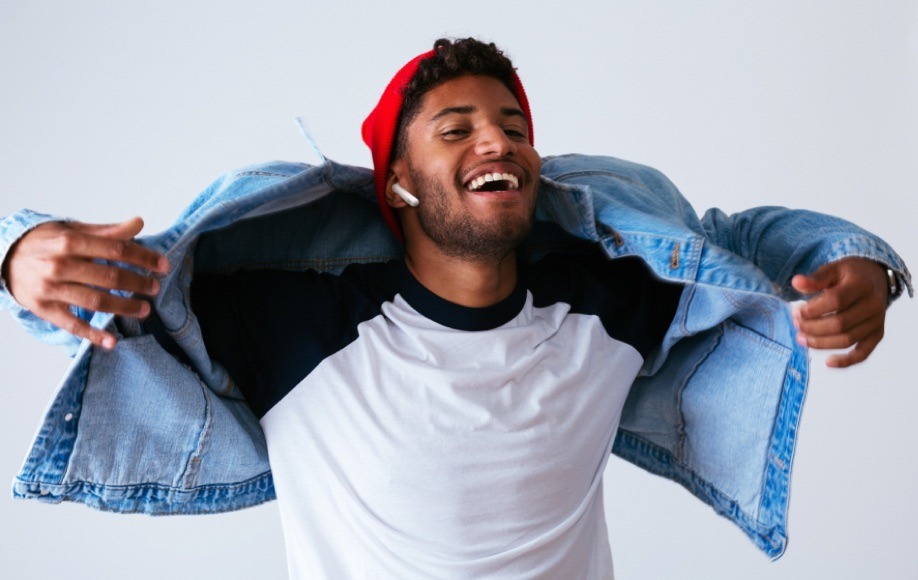 Decision aid
With the right gear, you'll enjoy your music even more. But what's the best choice for you? Headphones and earbuds both have their own qualities. Whether you're an athlete, listen to a lot of music in the office or like to make hands-free calls, there will always a model for you. This decision aid will help you choose, so you can enjoy your favorite playlists carefree.
For home, the office or on the road?
For long listening sessions, headphones are the most popular choice. Shut yourself off from the world completely and hear nothing but your favorite songs. Noise-cancelling headphones also provide some well-earned rest, especially when in the office or if you're on a noisy plane. Are you a fanatic gamer or do you want to watch television without disturbing anyone? In these cases, headphones are the best choice for you.
Are you always on the go? Then maybe earbuds are more suitable for you. They are small, fit in your pocket and weigh very little. They'll come in handy on a long journey. They're also very useful during a walk or bike ride. And when you're done listening to music, you can easily store them in a case or bag.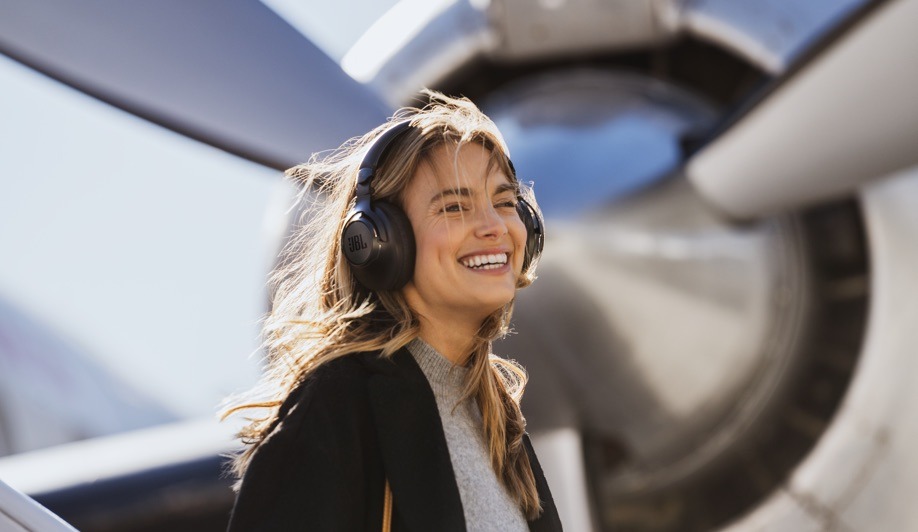 Battery life
Just when you're mesmerized by a song, suddenly the sound disappears - the battery has gone flat. Good battery life is essential for a true music lover. Therefore, when buying earbuds or headphones, pay close attention to the battery life of the device, as this can vary greatly from model to model. Some headphones will last twenty hours or more, while other models will need to be recharged after ten hours.
Do you travel a lot and never want to be without music? Then earbuds might be the best choice for you as a good number of models don't need to be charged. Another solution are wireless earbuds with a charging case. If you store your earbuds in their case, they recharge. How great is that!
Sports
A good beat can motivate you throughout your workout, but your headphones will need to stay in place. Over-ear headphones are very suitable for walking, but are not recommended if you're going to move around a lot. Do you like to cut yourself off from the world while exercising at the gym? Then on-ear sports headphones (with noise cancelling) can be a good choice. Please note that wearing a model with such a function is unsafe when exercising outdoors or on the street. Are you a fanatic runner? Then earbuds are your best friend. Sport True Wireless models can also prevent you from getting caught on something while exercising.
When you buy headphones or earbuds for exercising, special sports headphones and earbuds are always the best option. These models have a secure fit and always stay in place, no matter how fanatical you are about exercising. These models are also often sweat and/or water resistant, which is very important!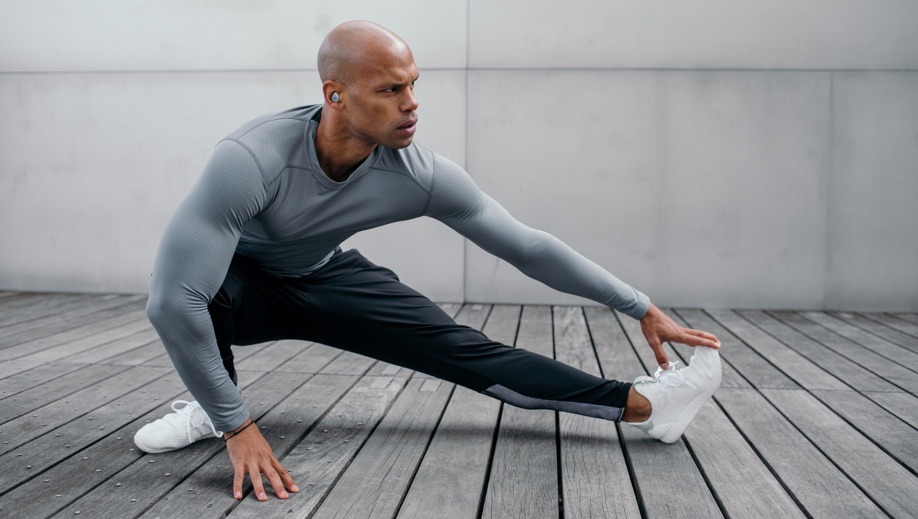 Wireless
Listening to music wirelessly gives you unparalleled freedom. You don't have to keep your phone with you all the time and you will never snag your cable on something. Wireless headphones and earbuds are handy when you're exercising or on the road a lot, and simply connect to your phone via Bluetooth. Do you want to really enjoy music wirelessly? Then true wireless earbuds are a better choice – so that you can listen to music, manage your phone calls and exercise without getting tangled up in wires.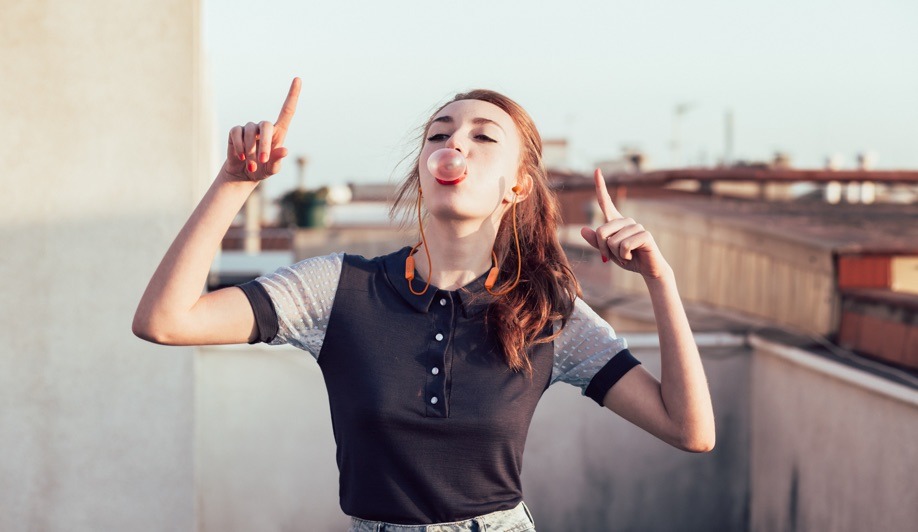 Earphones or earbuds with a microphone
Hands-free calling is ideal when you're in the car or on the bike (same issue with bike again!!). Thanks to headphones with a microphone you'll never miss a call from your friends. A headset with a microphone is also very handy for gamers. This way you can always keep your teammates up to date and your gaming will become more social.
Often the microphone on these headphones and earbuds are hidden in the cord. Check in advance if a model is equipped with talkthrough function. Is your phone ringing? Then the headphones immediately turn your music down, so you can take a call without being interrupted.
Take a look at the products of JBL
Earbuds or headphones: what suits you best? Earbuds are small, so you can take them with you anytime and anywhere. They stay in place during your workout and are handy when you want to make hands-free calls. Have you got wireless earphones with a charging case? Then you'll never run out of batteries.
Headphones are a lot bigger, which for some people means more comfort. At the same time, size is not always convenient when you exercise or are on the road. Do you enjoy silence as well as music? Then noise cancelling headphones are your thing. These headphones are also available with a Bluetooth function and built-in microphone.