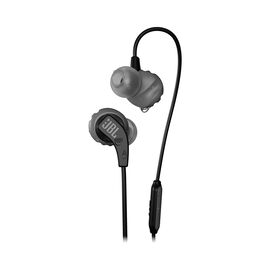 Sweatproof Wired Sports In-Ear Headphones
$29.95
each
{"thumbnailImageUrl":"https://www.jbl.com.au/dw/image/v2/AAUJ_PRD/on/demandware.static/-/Sites-masterCatalog_Harman/default/dw124b6d0f/JBL_Endurance_RUN_Product-Image_Black_Hero-1605x1605px.jpg?sw=270&sh=330&sm=fit&sfrm=png","thumbnailImageUrl2":"https://www.jbl.com.au/dw/image/v2/AAUJ_PRD/on/demandware.static/-/Sites-masterCatalog_Harman/default/dw444df78f/JBL_Endurance_Run_Front_Black-1605x1605px.jpg?sw=270&sh=330&sm=fit&sfrm=png","productUrl":"https://www.jbl.com.au/JBL+Endurance+RUN.html?dwvar_JBL%20Endurance%20RUN_color=Black-GLOBAL-Current&cgid=in-ear-headphones","productID":"JBLENDURRUNBLK","orderable":true,"availability":{"message":"","status":"IN_STOCK"},"price":{"unitLabel":"each","priceType":"standard","salesPrice":"$29.95"},"realprice":{"discountThresholdAmount":5,"salesPrice":"$29.95"},"badges":[],"buttonText":"Add to Cart","showProdLimit":{"status":""},"CTAEnable":false,"commerceSiteFlag":true,"showPromoTimerFlag":false,"isProProd":false}

{"thumbnailImageUrl":"https://www.jbl.com.au/dw/image/v2/AAUJ_PRD/on/demandware.static/-/Sites-masterCatalog_Harman/default/dwa483491f/JBL_Endurance_RUN_Product-Image_Black_Lime_Hero-1605x1605px.jpg?sw=270&sh=330&sm=fit&sfrm=png","thumbnailImageUrl2":"https://www.jbl.com.au/dw/image/v2/AAUJ_PRD/on/demandware.static/-/Sites-masterCatalog_Harman/default/dw3e747ad1/JBL_Endurance_Run_Front_Yellow-1605x1605px.jpg?sw=270&sh=330&sm=fit&sfrm=png","productUrl":"https://www.jbl.com.au/JBL+Endurance+RUN.html?dwvar_JBL%20Endurance%20RUN_color=Yellow-GLOBAL-Current&cgid=in-ear-headphones","productID":"JBLENDURRUNBNL","orderable":true,"availability":{"message":"","status":"IN_STOCK"},"price":{"unitLabel":"each","priceType":"standard","salesPrice":"$29.95"},"realprice":{"discountThresholdAmount":5,"salesPrice":"$29.95"},"badges":[],"buttonText":"Add to Cart","showProdLimit":{"status":""},"CTAEnable":false,"commerceSiteFlag":true,"showPromoTimerFlag":false,"isProProd":false}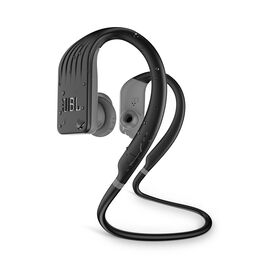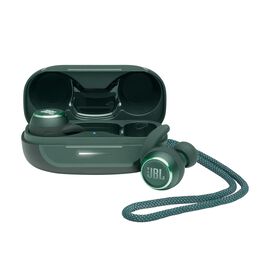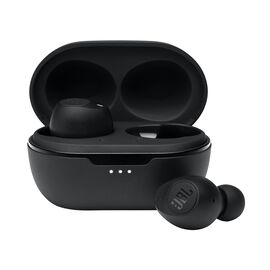 True wireless earbuds
$129.95
Save 23%
{"thumbnailImageUrl":"https://www.jbl.com.au/dw/image/v2/AAUJ_PRD/on/demandware.static/-/Sites-masterCatalog_Harman/default/dw1c1c8608/JBL_TUNE 115TWS_Product Image_Hero_Black.jpg?sw=270&sh=330&sm=fit&sfrm=png","thumbnailImageUrl2":"https://www.jbl.com.au/dw/image/v2/AAUJ_PRD/on/demandware.static/-/Sites-masterCatalog_Harman/default/dw5843d7fd/JBL_TUNE 115TWS_Product Image_Front_Black.jpg?sw=270&sh=330&sm=fit&sfrm=png","productUrl":"https://www.jbl.com.au/TUNE115TWS-.html?dwvar_TUNE115TWS-_color=Black-APAC-Current&cgid=in-ear-headphones","productID":"JBLT115TWSBLKAS","orderable":true,"availability":{"message":"","status":"IN_STOCK"},"price":{"unitLabel":"each","priceType":"sale","salesPrice":"$99.95","standardPrice":"$129.95"},"realprice":{"discountThresholdAmount":5,"salesSavePercentPrice":"Save 23%"},"badges":["sale"],"buttonText":"Add to Cart","showProdLimit":{"status":""},"CTAEnable":false,"commerceSiteFlag":true,"showPromoTimerFlag":false,"isProProd":false}

{"thumbnailImageUrl":"https://www.jbl.com.au/dw/image/v2/AAUJ_PRD/on/demandware.static/-/Sites-masterCatalog_Harman/default/dw6abf4bfe/JBL_TUNE 115TWS_Product Image_Hero_White.jpg?sw=270&sh=330&sm=fit&sfrm=png","thumbnailImageUrl2":"https://www.jbl.com.au/dw/image/v2/AAUJ_PRD/on/demandware.static/-/Sites-masterCatalog_Harman/default/dw7980d94b/JBL_TUNE 115TWS_Product Image_Front_White.jpg?sw=270&sh=330&sm=fit&sfrm=png","productUrl":"https://www.jbl.com.au/TUNE115TWS-.html?dwvar_TUNE115TWS-_color=White-APAC-Current&cgid=in-ear-headphones","productID":"JBLT115TWSWHTAS","orderable":true,"availability":{"message":"","status":"IN_STOCK"},"price":{"unitLabel":"each","priceType":"sale","salesPrice":"$99.95","standardPrice":"$129.95"},"realprice":{"discountThresholdAmount":5,"salesSavePercentPrice":"Save 23%"},"badges":["sale"],"buttonText":"Add to Cart","showProdLimit":{"status":""},"CTAEnable":false,"commerceSiteFlag":true,"showPromoTimerFlag":false,"isProProd":false}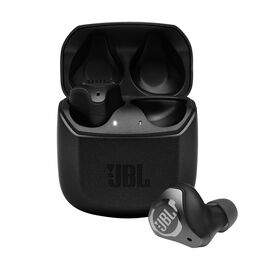 True wireless Noise Cancelling earbuds
$329.95
Save 39%
{"thumbnailImageUrl":"https://www.jbl.com.au/dw/image/v2/AAUJ_PRD/on/demandware.static/-/Sites-masterCatalog_Harman/default/dw5301e13c/JBL_CLUB_PRO+_TWS_Product Image_Hero.jpg?sw=270&sh=330&sm=fit&sfrm=png","thumbnailImageUrl2":"https://www.jbl.com.au/dw/image/v2/AAUJ_PRD/on/demandware.static/-/Sites-masterCatalog_Harman/default/dwa5ac7b24/JBL_CLUB_PRO+_TWS_Product Image_FRONT.jpg?sw=270&sh=330&sm=fit&sfrm=png","productUrl":"https://www.jbl.com.au/CLUB-PRO-PLUS-TWS.html?dwvar_CLUB-PRO-PLUS-TWS_color=Black-GLOBAL-Current&cgid=in-ear-headphones","productID":"JBLCLUBPROPTWSBLK","orderable":true,"availability":{"message":"","status":"IN_STOCK"},"price":{"unitLabel":"each","priceType":"sale","salesPrice":"$199.95","standardPrice":"$329.95"},"realprice":{"discountThresholdAmount":5,"salesSavePercentPrice":"Save 39%"},"badges":["sale"],"buttonText":"Add to Cart","showProdLimit":{"status":""},"CTAEnable":false,"commerceSiteFlag":true,"showPromoTimerFlag":false,"isProProd":false}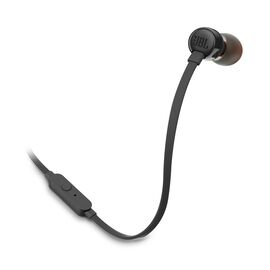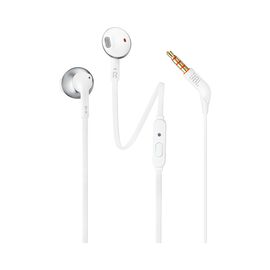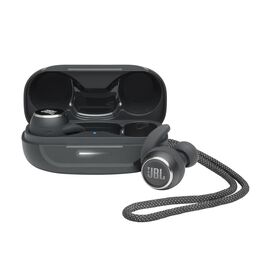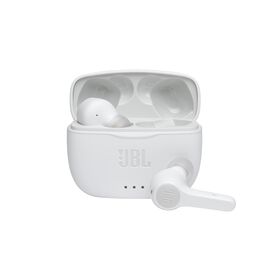 True wireless earbuds
$129.95
Save 31%
{"thumbnailImageUrl":"https://www.jbl.com.au/dw/image/v2/AAUJ_PRD/on/demandware.static/-/Sites-masterCatalog_Harman/default/dw510dfb5a/JBL_TUNE 215TWS_Product Image_White_Hero.jpg?sw=270&sh=330&sm=fit&sfrm=png","thumbnailImageUrl2":"https://www.jbl.com.au/dw/image/v2/AAUJ_PRD/on/demandware.static/-/Sites-masterCatalog_Harman/default/dwb4f565f5/JBL_TUNE 215TWS_Product Image_White_Earbuds Hero.jpg?sw=270&sh=330&sm=fit&sfrm=png","productUrl":"https://www.jbl.com.au/TUNE215TWS-.html?dwvar_TUNE215TWS-_color=White-GLOBAL-Current&cgid=in-ear-headphones","productID":"JBLT215TWSWHT","orderable":true,"availability":{"message":"","status":"IN_STOCK"},"price":{"unitLabel":"each","priceType":"sale","salesPrice":"$89.95","standardPrice":"$129.95"},"realprice":{"discountThresholdAmount":5,"salesSavePercentPrice":"Save 31%"},"badges":["sale"],"buttonText":"Add to Cart","showProdLimit":{"status":""},"CTAEnable":false,"commerceSiteFlag":true,"showPromoTimerFlag":false,"isProProd":false}

{"thumbnailImageUrl":"https://www.jbl.com.au/dw/image/v2/AAUJ_PRD/on/demandware.static/-/Sites-masterCatalog_Harman/default/dwff21408a/JBL_TUNE 215TWS_Product Image_Black_Hero.jpg?sw=270&sh=330&sm=fit&sfrm=png","thumbnailImageUrl2":"https://www.jbl.com.au/dw/image/v2/AAUJ_PRD/on/demandware.static/-/Sites-masterCatalog_Harman/default/dw2f5611a1/JBL_TUNE 215TWS_Product Image_Black_Earbuds Hero.jpg?sw=270&sh=330&sm=fit&sfrm=png","productUrl":"https://www.jbl.com.au/TUNE215TWS-.html?dwvar_TUNE215TWS-_color=Black-GLOBAL-Current&cgid=in-ear-headphones","productID":"JBLT215TWSBLK","orderable":true,"availability":{"message":"","status":"IN_STOCK"},"price":{"unitLabel":"each","priceType":"sale","salesPrice":"$89.95","standardPrice":"$129.95"},"realprice":{"discountThresholdAmount":5,"salesSavePercentPrice":"Save 31%"},"badges":["sale"],"buttonText":"Add to Cart","showProdLimit":{"status":""},"CTAEnable":false,"commerceSiteFlag":true,"showPromoTimerFlag":false,"isProProd":false}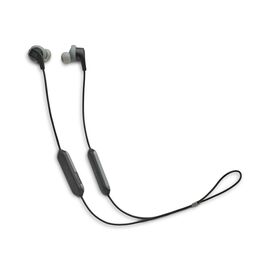 Sweatproof Wireless In-Ear Sport Headphones
$59.95
each
{"thumbnailImageUrl":"https://www.jbl.com.au/dw/image/v2/AAUJ_PRD/on/demandware.static/-/Sites-masterCatalog_Harman/default/dwcc2b8c38/JBL_EnduranceRunBT_Product-Photo_Hero_Black-1605x1605px.jpg?sw=270&sh=330&sm=fit&sfrm=png","thumbnailImageUrl2":"https://www.jbl.com.au/dw/image/v2/AAUJ_PRD/on/demandware.static/-/Sites-masterCatalog_Harman/default/dwb0d0ff1c/JBL_EnduranceRunBT_Product-Photo_Front_Black-1605x1605px.jpg?sw=270&sh=330&sm=fit&sfrm=png","productUrl":"https://www.jbl.com.au/JBL+ENDURANCE+RUNBT.html?dwvar_JBL%20ENDURANCE%20RUNBT_color=Black-GLOBAL-Current&cgid=in-ear-headphones","productID":"JBLENDURRUNBTBLK","orderable":true,"availability":{"message":"","status":"IN_STOCK"},"price":{"unitLabel":"each","priceType":"standard","salesPrice":"$59.95"},"realprice":{"discountThresholdAmount":5,"salesPrice":"$59.95"},"badges":[],"buttonText":"Add to Cart","showProdLimit":{"status":""},"CTAEnable":false,"commerceSiteFlag":true,"showPromoTimerFlag":false,"isProProd":false}

{"thumbnailImageUrl":"https://www.jbl.com.au/dw/image/v2/AAUJ_PRD/on/demandware.static/-/Sites-masterCatalog_Harman/default/dw664d6b9e/JBL_EnduranceRunBT_Product-Photo_Hero_Black_Lime-1605x1605px.jpg?sw=270&sh=330&sm=fit&sfrm=png","thumbnailImageUrl2":"https://www.jbl.com.au/dw/image/v2/AAUJ_PRD/on/demandware.static/-/Sites-masterCatalog_Harman/default/dw6fbb7034/JBL_EnduranceRunBT_Product-Photo_Front_Black_Lime-1605x1605px.jpg?sw=270&sh=330&sm=fit&sfrm=png","productUrl":"https://www.jbl.com.au/JBL+ENDURANCE+RUNBT.html?dwvar_JBL%20ENDURANCE%20RUNBT_color=Green-GLOBAL-Current&cgid=in-ear-headphones","productID":"JBLENDURRUNBTBNL","orderable":true,"availability":{"message":"","status":"IN_STOCK"},"price":{"unitLabel":"each","priceType":"standard","salesPrice":"$59.95"},"realprice":{"discountThresholdAmount":5,"salesPrice":"$59.95"},"badges":[],"buttonText":"Add to Cart","showProdLimit":{"status":""},"CTAEnable":false,"commerceSiteFlag":true,"showPromoTimerFlag":false,"isProProd":false}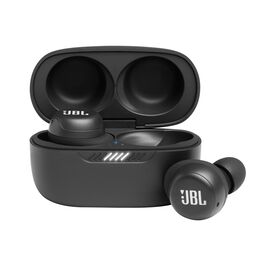 You have viewed 12 of 26 products
In-Ear Headphones
On the search for in-ear headphones? Then look no further.
Our in-ear headphones are designed to block out ambient noise and offer more comfort and the pads are usually lined with velvet or leather making them ideal for hours of listening and streaming.
With our contemporary designs, high-quality performance, innovative technology and affordable prices, our in-ear headphones are the perfect choice for you.
Read More »
The Best In-Ear Headphones
Here at JBL, we are proud to be an industry leader providing you with
high-performance sound solutions
and audio accessories. Regardless of whether you need a new set of in-ear headphones,
home audio system
, or
portable speakers
, you'll be sure to find exactly what you need.
When it comes to searching for the best in-ear headphones online, enjoy features such as:
• Chargeable battery function
• Bluetooth connectivity
• 24 hours of combined playback
• JBL Signature Sound
• Hands-free call
• Built-in microphone
• Reflective cable
• Sweatproof If you're looking for a great birthday gift idea for a family member or close friend, we recommend our in-ear headphones which allows them to them to experience the best high-quality sound the industry has to offer.
Browse the Best In-Ear Headphones Online
Wanting to learn more about our great selection of in-ear headphones online? Don't hesitate to contact one of our friendly team members today, whether it be online or in-store.
With over 70 years of outstanding customer service, extensive product knowledge, and industry and manufacturing experience, our staff will offer unbeatable advice on all in-ear headphones and related products online. Purchase the best in-ear headphones online and experience the feeling of high-quality sound and music today.