JBL SOUNDBARS
Bring your entertainment to life with immersive home audio
Features
Experience your sound to the fullest with JBL soundbar speakers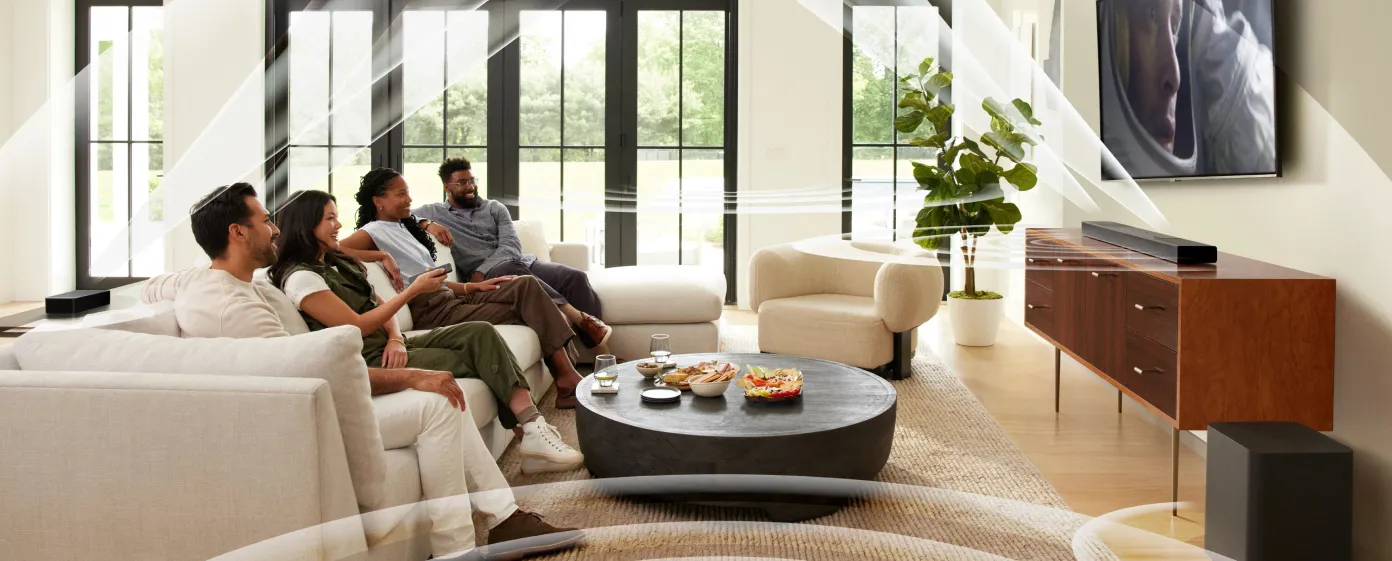 Dolby Atmos Technology & Multibeam Surround Sound
Enjoy movie-theater sound right from your sofa. Dolby Atmos® creates a spacious, 3D sound experience while MultiBeam™ technology replicates surround sound you expect from multi-channel audio systems.
Real surround sound with detachable surround speakers
on select models
Create a JBL home theater sound setup like the pros. Place the detachable surround speakers throughout your space for a home audio experience that truly immerses you in sound.
Easy Sound Calibration
Get superior sound, no matter the size or shape of your room. With a push of a button, JBL soundbars automatically calibrate the audio performance to deliver the best 3D surround effect for any interior room layout.
PureVoice Dialogue Enhancement Technology
Never miss a word of your favorite show or movie with PureVoice, a voice enhancement technology that uses a unique JBL algorithm to optimize dialogue so that it's crystal clear, even when the surround effects are at their peak.
Standard Dialogue
PureVoice Dialogue Enhancement
Connectivity
Keep your setup convenient with effortless connection to all your devices. Pass sound to your soundbar from over-the-air broadcasts, internal streaming apps, Blu-ray players, or game consoles. Our soundbars also feature built-in Wi-Fi and pair with AirPlay, Alexa Multi-Room Music and Chromecast built-in™. No matter how you stream, JBL soundbars have you covered.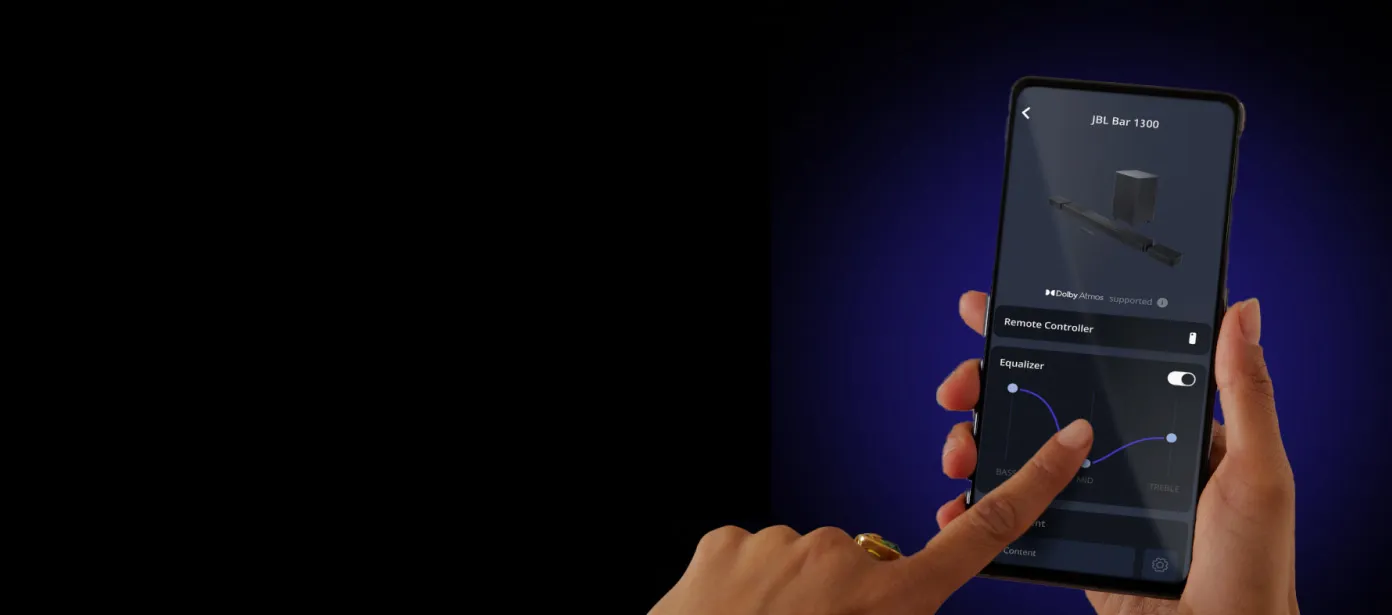 JBL ONE App Soundbar Control
Personalize sound just the way you like it, right from your phone. The JBL ONE App is a seamless way to add a new dimension to everyday listening. Customize EQ levels for a sound that's perfect for you and your room, stream your own playlist with tracks from over 300 different music services, and more.
Find the best soundbar for you
BAR-300-
BAR-500-
BAR-1000-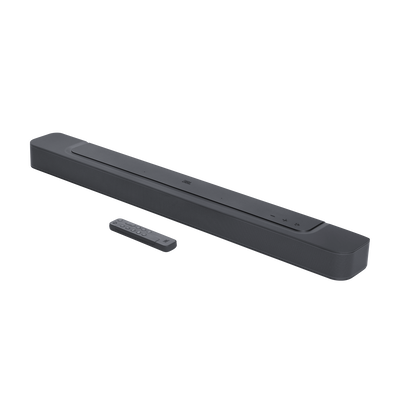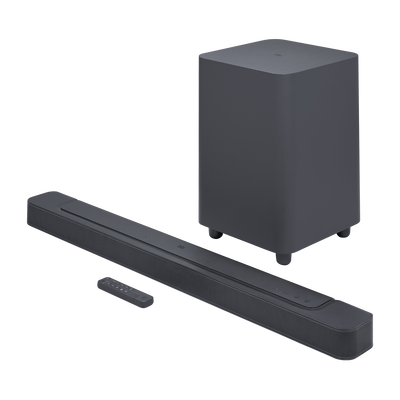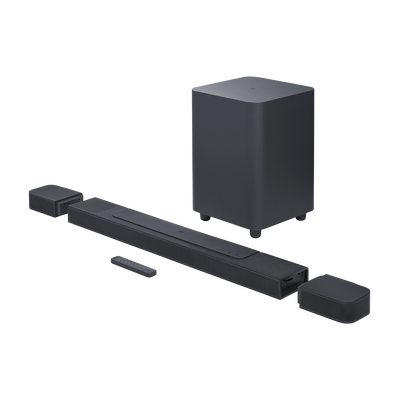 Dimensions
1194 x 56 x 125mm / 47" x 2.2" x 4.9"
820 x 56 x 103.5 mm / 32.3'' x 2.2'' x 4.1''
1017 x 56 x 103.5 mm / 40'' x 2.2'' x 4''
2.5kg/5.5 lbs
2.8kg/ 6.2 lbs
3.7 kg / 8.2 lbs
FAQs
The JBL soundbar is compatible with almost any TV with HDMI connectivity. All JBL soundbars come with an HDMI cord and are HDMI eARC compatible.
Yes, each soundbar comes with two, L-shape wall mount bracket screws and a wall mount template.
For an optimal listening experience, place your soundbar on or in your TV stand, on top of furniture, or mount it to the wall.
The Bar 700, 800, 1000 and 1300X all come with two detachable speakers, for a customizable surround sound setup.
The JBL Bar 500, 700, 800, 1000 and 1300X all come with a subwoofer and are compatible with non-JBL subwoofers, too.
Yes, all JBL soundbars are Bluetooth compatible for a smoother listening experience.
Yes, the bass and other EQ levels can be adjusted through the JBL ONE App.