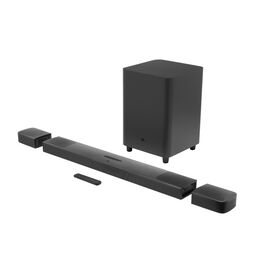 9.1 Channel Soundbar System with surround speakers and Dolby Atmos®
$1,499.95
per system
{"thumbnailImageUrl":"https://www.jbl.com.au/dw/image/v2/AAUJ_PRD/on/demandware.static/-/Sites-masterCatalog_Harman/default/dwf8948c9b/JBL_BAR_9-1_GROUP_HERO_004_X4.jpg?sw=270&sh=330&sm=fit&sfrm=png","thumbnailImageUrl2":"https://www.jbl.com.au/dw/image/v2/AAUJ_PRD/on/demandware.static/-/Sites-masterCatalog_Harman/default/dw0633b9d1/JBL_BAR_9-1_BAR_Front_004_X1.jpg?sw=270&sh=330&sm=fit&sfrm=png","productUrl":"https://www.jbl.com.au/JBL+BAR+9.1+TWS-.html?dwvar_JBL%20BAR%209.1%20TWS-_color=Black-ASIA-Current&cgid=soundbars","productID":"JBLBAR913DBLKAS","orderable":true,"availability":{"message":"","status":"IN_STOCK"},"price":{"unitLabel":"per system","priceType":"standard","salesPrice":"$1,499.95"},"realprice":{"discountThresholdAmount":5,"salesPrice":"$1,499.95"},"badges":[],"buttonText":"Add to Cart","promoDetailMsg":["Offer only available on JBL.com.au until 11.59pm AEST 31th October. Bonus item JBL Tune 110BT Pink. Valued at $69.95. Cant be used in conjunction with any other offer.\r\nOne gift per customer. To enjoy this offer, spend $250 and your bonus gift of the JBL Tune 110BT in Pink will be added to your shopping bag. Customer is responsible for checking their order summary. Not available in conjunction with any other offer or sale item. No cash redemption possible. If the purchased item(s) is returned and the order no longer qualifies for the gift, the gift must also be returned or its value will be deducted from the refund. Gift cannot be applied to any purchase that has already been completed or a purchase that is made after the gift period ends. We reserve the right to cancel any order due to unauthorised use of the offer and to modify or cancel this promotion due to technical errors, if a product sells out or any other unforeseen problems."],"promoCalloutMsg":["Spend $250 and receive bonus pair of T110BT headphones valued at $69.95*"],"showProdLimit":{"status":""},"CTAEnable":false,"commerceSiteFlag":true,"showPromoTimer":"{\"timerYear\":2021,\"timerMonth\":9,\"timerDate\":31,\"timerHour\":13,\"timerMin\":0,\"timerSec\":0}","showPromoTimerFlag":false,"isProProd":false}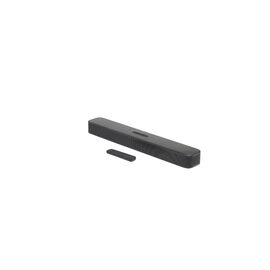 Compact 2.0 channel soundbar
$279.95
each
{"thumbnailImageUrl":"https://www.jbl.com.au/dw/image/v2/AAUJ_PRD/on/demandware.static/-/Sites-masterCatalog_Harman/default/dw332929f4/JBL_Bar_2.0_All-On-One_Hero_1605x1605.jpg?sw=270&sh=330&sm=fit&sfrm=png","thumbnailImageUrl2":"https://www.jbl.com.au/dw/image/v2/AAUJ_PRD/on/demandware.static/-/Sites-masterCatalog_Harman/default/dw39b2c12a/JBL_Bar_2.0_All-In-One_Front_1605x1605.jpg?sw=270&sh=330&sm=fit&sfrm=png","productUrl":"https://www.jbl.com.au/BAR+2.0+ALL-IN-ONE.html?dwvar_BAR%202.0%20ALL-IN-ONE_color=Black-ASIA-Current&cgid=soundbars","productID":"JBLBAR20AIOBLKAS","orderable":true,"availability":{"message":"","status":"IN_STOCK"},"price":{"unitLabel":"each","priceType":"standard","salesPrice":"$279.95"},"realprice":{"discountThresholdAmount":5,"salesPrice":"$279.95"},"badges":[],"buttonText":"Add to Cart","promoDetailMsg":["Offer only available on JBL.com.au until 11.59pm AEST 31th October. Bonus item JBL Tune 110BT Pink. Valued at $69.95. Cant be used in conjunction with any other offer.\r\nOne gift per customer. To enjoy this offer, spend $250 and your bonus gift of the JBL Tune 110BT in Pink will be added to your shopping bag. Customer is responsible for checking their order summary. Not available in conjunction with any other offer or sale item. No cash redemption possible. If the purchased item(s) is returned and the order no longer qualifies for the gift, the gift must also be returned or its value will be deducted from the refund. Gift cannot be applied to any purchase that has already been completed or a purchase that is made after the gift period ends. We reserve the right to cancel any order due to unauthorised use of the offer and to modify or cancel this promotion due to technical errors, if a product sells out or any other unforeseen problems."],"promoCalloutMsg":["Spend $250 and receive bonus pair of T110BT headphones valued at $69.95*"],"showProdLimit":{"status":""},"CTAEnable":false,"commerceSiteFlag":true,"showPromoTimer":"{\"timerYear\":2021,\"timerMonth\":9,\"timerDate\":31,\"timerHour\":13,\"timerMin\":0,\"timerSec\":0}","showPromoTimerFlag":false,"isProProd":false}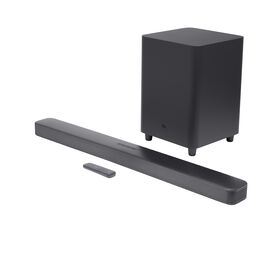 5.1 channel soundbar with MultiBeam™ Sound Technology
$799.00
per system
{"thumbnailImageUrl":"https://www.jbl.com.au/dw/image/v2/AAUJ_PRD/on/demandware.static/-/Sites-masterCatalog_Harman/default/dw73a40d67/JBL_Bar 5.1 Surround_Hero.jpg?sw=270&sh=330&sm=fit&sfrm=png","thumbnailImageUrl2":"https://www.jbl.com.au/dw/image/v2/AAUJ_PRD/on/demandware.static/-/Sites-masterCatalog_Harman/default/dw45922232/JBL_Bar_5.1 Surround_Front_1605x1605.jpg?sw=270&sh=330&sm=fit&sfrm=png","productUrl":"https://www.jbl.com.au/BAR+5.1+SURROUND.html?dwvar_BAR%205.1%20SURROUND_color=Black-ASIA-Current&cgid=soundbars","productID":"JBLBAR51IMBLKAS","orderable":true,"availability":{"message":"","status":"IN_STOCK"},"price":{"unitLabel":"per system","priceType":"standard","salesPrice":"$799.00"},"realprice":{"discountThresholdAmount":5,"salesPrice":"$799.00"},"badges":[],"buttonText":"Add to Cart","promoDetailMsg":["Offer only available on JBL.com.au until 11.59pm AEST 31th October. Bonus item JBL Tune 110BT Pink. Valued at $69.95. Cant be used in conjunction with any other offer.\r\nOne gift per customer. To enjoy this offer, spend $250 and your bonus gift of the JBL Tune 110BT in Pink will be added to your shopping bag. Customer is responsible for checking their order summary. Not available in conjunction with any other offer or sale item. No cash redemption possible. If the purchased item(s) is returned and the order no longer qualifies for the gift, the gift must also be returned or its value will be deducted from the refund. Gift cannot be applied to any purchase that has already been completed or a purchase that is made after the gift period ends. We reserve the right to cancel any order due to unauthorised use of the offer and to modify or cancel this promotion due to technical errors, if a product sells out or any other unforeseen problems."],"promoCalloutMsg":["Spend $250 and receive bonus pair of T110BT headphones valued at $69.95*"],"showProdLimit":{"status":""},"CTAEnable":false,"commerceSiteFlag":true,"showPromoTimer":"{\"timerYear\":2021,\"timerMonth\":9,\"timerDate\":31,\"timerHour\":13,\"timerMin\":0,\"timerSec\":0}","showPromoTimerFlag":false,"isProProd":false}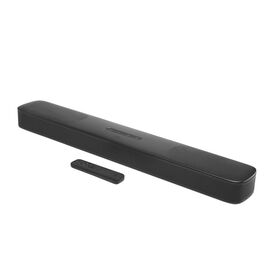 5.0 channel soundbar with MultiBeam™ technology and Virtual Dolby Atmos®
$599.95
each
{"thumbnailImageUrl":"https://www.jbl.com.au/dw/image/v2/AAUJ_PRD/on/demandware.static/-/Sites-masterCatalog_Harman/default/dwd8492ef4/JBL_BAR_5.0_MULTIBEAM_HERO_0013_x1.jpg?sw=270&sh=330&sm=fit&sfrm=png","thumbnailImageUrl2":"https://www.jbl.com.au/dw/image/v2/AAUJ_PRD/on/demandware.static/-/Sites-masterCatalog_Harman/default/dw56f49e47/JBL_BAR_5.0_MULTIBEAM_FRONT_0030_x2.jpg?sw=270&sh=330&sm=fit&sfrm=png","productUrl":"https://www.jbl.com.au/BAR-5-0-MULTIBEAM-.html?dwvar_BAR-5-0-MULTIBEAM-_color=Grey-ASIA-Current&cgid=soundbars","productID":"JBLBAR50MBBLKAS","orderable":true,"availability":{"message":"","status":"IN_STOCK"},"price":{"unitLabel":"each","priceType":"standard","salesPrice":"$599.95"},"realprice":{"discountThresholdAmount":5,"salesPrice":"$599.95"},"badges":[],"buttonText":"Add to Cart","promoDetailMsg":["Offer only available on JBL.com.au until 11.59pm AEST 31th October. Bonus item JBL Tune 110BT Pink. Valued at $69.95. Cant be used in conjunction with any other offer.\r\nOne gift per customer. To enjoy this offer, spend $250 and your bonus gift of the JBL Tune 110BT in Pink will be added to your shopping bag. Customer is responsible for checking their order summary. Not available in conjunction with any other offer or sale item. No cash redemption possible. If the purchased item(s) is returned and the order no longer qualifies for the gift, the gift must also be returned or its value will be deducted from the refund. Gift cannot be applied to any purchase that has already been completed or a purchase that is made after the gift period ends. We reserve the right to cancel any order due to unauthorised use of the offer and to modify or cancel this promotion due to technical errors, if a product sells out or any other unforeseen problems."],"promoCalloutMsg":["Spend $250 and receive bonus pair of T110BT headphones valued at $69.95*"],"showProdLimit":{"status":""},"CTAEnable":false,"commerceSiteFlag":true,"showPromoTimer":"{\"timerYear\":2021,\"timerMonth\":9,\"timerDate\":31,\"timerHour\":13,\"timerMin\":0,\"timerSec\":0}","showPromoTimerFlag":false,"isProProd":false}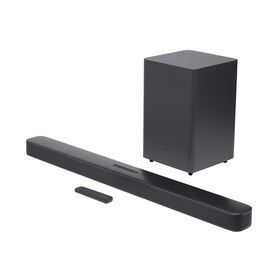 2.1 channel soundbar with wireless subwoofer
$549.00
per system
{"thumbnailImageUrl":"https://www.jbl.com.au/dw/image/v2/AAUJ_PRD/on/demandware.static/-/Sites-masterCatalog_Harman/default/dwf9babc29/JBL_Bar_2.1 Deep Bass_Hero_0167.jpg?sw=270&sh=330&sm=fit&sfrm=png","thumbnailImageUrl2":"https://www.jbl.com.au/dw/image/v2/AAUJ_PRD/on/demandware.static/-/Sites-masterCatalog_Harman/default/dwd2599577/JBL_Bar_2.1 Deep Bass_Sub_Front_018.jpg?sw=270&sh=330&sm=fit&sfrm=png","productUrl":"https://www.jbl.com.au/Bar+2.1+Deep+Bass.html?dwvar_Bar%202.1%20Deep%20Bass_color=Black-ASIA-Current&cgid=soundbars","productID":"JBLBAR21DBBLKAS","orderable":true,"availability":{"message":"","status":"IN_STOCK"},"price":{"unitLabel":"per system","priceType":"standard","salesPrice":"$549.00"},"realprice":{"discountThresholdAmount":5,"salesPrice":"$549.00"},"badges":[],"buttonText":"Add to Cart","promoDetailMsg":["Offer only available on JBL.com.au until 11.59pm AEST 31th October. Bonus item JBL Tune 110BT Pink. Valued at $69.95. Cant be used in conjunction with any other offer.\r\nOne gift per customer. To enjoy this offer, spend $250 and your bonus gift of the JBL Tune 110BT in Pink will be added to your shopping bag. Customer is responsible for checking their order summary. Not available in conjunction with any other offer or sale item. No cash redemption possible. If the purchased item(s) is returned and the order no longer qualifies for the gift, the gift must also be returned or its value will be deducted from the refund. Gift cannot be applied to any purchase that has already been completed or a purchase that is made after the gift period ends. We reserve the right to cancel any order due to unauthorised use of the offer and to modify or cancel this promotion due to technical errors, if a product sells out or any other unforeseen problems."],"promoCalloutMsg":["Spend $250 and receive bonus pair of T110BT headphones valued at $69.95*"],"showProdLimit":{"status":""},"CTAEnable":false,"commerceSiteFlag":true,"showPromoTimer":"{\"timerYear\":2021,\"timerMonth\":9,\"timerDate\":31,\"timerHour\":13,\"timerMin\":0,\"timerSec\":0}","showPromoTimerFlag":false,"isProProd":false}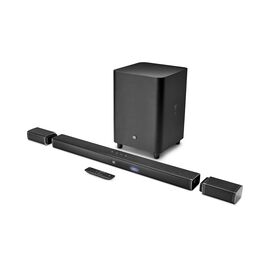 5.1-Channel 4K Ultra HD Soundbar with True Wireless Surround Speakers
$999.00
per system
{"thumbnailImageUrl":"https://www.jbl.com.au/dw/image/v2/AAUJ_PRD/on/demandware.static/-/Sites-masterCatalog_Harman/default/dw3b3985c1/JBL_BAR_5.1_Group_Shot_3_x2-1605x1605px.jpg?sw=270&sh=330&sm=fit&sfrm=png","thumbnailImageUrl2":"https://www.jbl.com.au/dw/image/v2/AAUJ_PRD/on/demandware.static/-/Sites-masterCatalog_Harman/default/dw97bfca76/JBL_BAR_5.1_Front_Group_x2-1605x1605px.jpg?sw=270&sh=330&sm=fit&sfrm=png","productUrl":"https://www.jbl.com.au/JBL+Bar+5.1.html?dwvar_JBL%20Bar%205.1_color=Black-ASIA-Current&cgid=soundbars","productID":"JBLBAR51BLKAS","orderable":true,"availability":{"message":"","status":"IN_STOCK"},"price":{"unitLabel":"per system","priceType":"standard","salesPrice":"$999.00"},"realprice":{"discountThresholdAmount":5,"salesPrice":"$999.00"},"badges":[],"buttonText":"Add to Cart","promoDetailMsg":["Offer only available on JBL.com.au until 11.59pm AEST 31th October. Bonus item JBL Tune 110BT Pink. Valued at $69.95. Cant be used in conjunction with any other offer.\r\nOne gift per customer. To enjoy this offer, spend $250 and your bonus gift of the JBL Tune 110BT in Pink will be added to your shopping bag. Customer is responsible for checking their order summary. Not available in conjunction with any other offer or sale item. No cash redemption possible. If the purchased item(s) is returned and the order no longer qualifies for the gift, the gift must also be returned or its value will be deducted from the refund. Gift cannot be applied to any purchase that has already been completed or a purchase that is made after the gift period ends. We reserve the right to cancel any order due to unauthorised use of the offer and to modify or cancel this promotion due to technical errors, if a product sells out or any other unforeseen problems."],"promoCalloutMsg":["Spend $250 and receive bonus pair of T110BT headphones valued at $69.95*"],"showProdLimit":{"status":""},"CTAEnable":false,"commerceSiteFlag":true,"showPromoTimer":"{\"timerYear\":2021,\"timerMonth\":9,\"timerDate\":31,\"timerHour\":13,\"timerMin\":0,\"timerSec\":0}","showPromoTimerFlag":false,"isProProd":false}
Cinema Quality Sound on your TV
Sound bars are one of the best way to add high quality powerful sound to your TV viewing experience, regardless if it is the latest blockbuster or your favourite sitcom. Our soundbars are packed with all the technology you can expect from JBL, so you can be confident that you have made the right choice with a JBL soundbar.
Read More »
Take your Sound to the next level
Our soundbars feature not only the highest
quality speakers
and high performance, but we also have wireless and Bluetooth models so that you can pump up the volume or stream your favourite tunes from your mobile device.
For anyone looking to update their current
home audio sound system
, our Bluetooth soundbar range has something that suits you. Enjoy all these and many more features such as:
• Bluetooth connectivity
• Plug 'n play function so you can get up and running in no time
• Wireless streaming from any device on your network
• TV remote control learning to minimise the clutter
Our soundbar kits are also available with subwoofers, 2, 3 and 5.1 surround sound and also a compact range of TV speakers too.
Find the best soundbars on sale today
For more information regarding the entire soundbar collection online, visit us online or at one of our stockists country wide.
Using extensive product knowledge, exceptional customer service and over 70 years of industry experience, we guarantee you'll receive the best advice on the perfect soundbar or home theatre system for you.