Let your Kid's party like Popstars for up to 30 hours with Jr310BT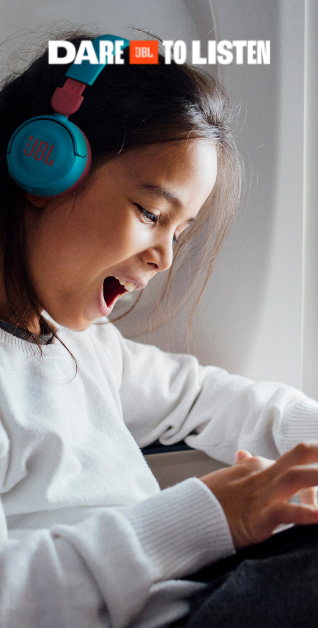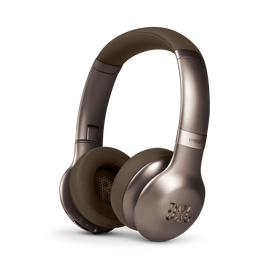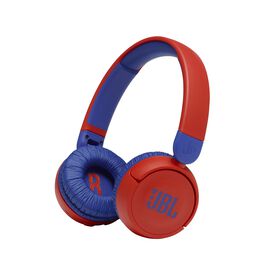 Kids Wireless on-ear headphones
$69.95
each
{"thumbnailImageUrl":"https://www.jbl.com.au/dw/image/v2/AAUJ_PRD/on/demandware.static/-/Sites-masterCatalog_Harman/default/dwad89cc6c/JBL_JR 310BT_Product Image_Hero_Red Blue.jpg?sw=270&sh=330&sm=fit&sfrm=png","thumbnailImageUrl2":"https://www.jbl.com.au/dw/image/v2/AAUJ_PRD/on/demandware.static/-/Sites-masterCatalog_Harman/default/dw81f0bbe9/JBL_JR 310BT_Product Image_Hero_Skyblue.jpg?sw=270&sh=330&sm=fit&sfrm=png","productUrl":"https://www.jbl.com.au/JR310BT-.html?dwvar_JR310BT-_color=Red-GLOBAL-Current&cgid=jr-headphones","productID":"JBLJR310BTRED","orderable":true,"availability":{"message":"","status":"IN_STOCK"},"price":{"unitLabel":"each","priceType":"standard","salesPrice":"$69.95"},"realprice":{"discountThresholdAmount":5,"salesPrice":"$69.95"},"badges":[],"buttonText":"Add to Cart","showProdLimit":{"status":""},"CTAEnable":false,"commerceSiteFlag":true,"showPromoTimerFlag":false,"isProProd":false}

{"thumbnailImageUrl":"https://www.jbl.com.au/dw/image/v2/AAUJ_PRD/on/demandware.static/-/Sites-masterCatalog_Harman/default/dw81f0bbe9/JBL_JR 310BT_Product Image_Hero_Skyblue.jpg?sw=270&sh=330&sm=fit&sfrm=png","thumbnailImageUrl2":"https://www.jbl.com.au/dw/image/v2/AAUJ_PRD/on/demandware.static/-/Sites-masterCatalog_Harman/default/dwb0c35883/JBL_JR 310BT_Product Image_Front 2_Skyblue.jpg?sw=270&sh=330&sm=fit&sfrm=png","productUrl":"https://www.jbl.com.au/JR310BT-.html?dwvar_JR310BT-_color=Blue-GLOBAL-Current&cgid=jr-headphones","productID":"JBLJR310BTBLU","orderable":true,"availability":{"message":"Back Order. The expected in-stock date is 24 December 2022.","status":"BACKORDER"},"price":{"unitLabel":"each","priceType":"standard","salesPrice":"$69.95"},"realprice":{"discountThresholdAmount":5,"salesPrice":"$69.95"},"badges":[],"buttonText":"Add to Cart","showProdLimit":{"status":""},"CTAEnable":false,"commerceSiteFlag":true,"showPromoTimerFlag":false,"isProProd":false}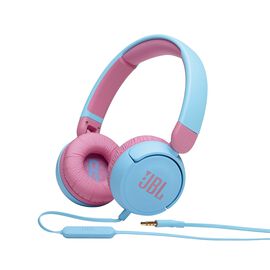 Kids on-ear Headphones
$39.95
each
{"thumbnailImageUrl":"https://www.jbl.com.au/dw/image/v2/AAUJ_PRD/on/demandware.static/-/Sites-masterCatalog_Harman/default/dw66c100e6/JBL_JR310_Product Image_Hero_Blue.jpg?sw=270&sh=330&sm=fit&sfrm=png","thumbnailImageUrl2":"https://www.jbl.com.au/dw/image/v2/AAUJ_PRD/on/demandware.static/-/Sites-masterCatalog_Harman/default/dw42c7ca51/JBL_JR310_Product Image_Front_Blue.jpg?sw=270&sh=330&sm=fit&sfrm=png","productUrl":"https://www.jbl.com.au/JR310-.html?dwvar_JR310-_color=Blue-GLOBAL-Current&cgid=jr-headphones","productID":"JBLJR310BLU","orderable":true,"availability":{"message":"","status":"IN_STOCK"},"price":{"unitLabel":"each","priceType":"standard","salesPrice":"$39.95"},"realprice":{"discountThresholdAmount":5,"salesPrice":"$39.95"},"badges":[],"buttonText":"Add to Cart","showProdLimit":{"status":""},"CTAEnable":false,"commerceSiteFlag":true,"showPromoTimerFlag":false,"isProProd":false}

{"thumbnailImageUrl":"https://www.jbl.com.au/dw/image/v2/AAUJ_PRD/on/demandware.static/-/Sites-masterCatalog_Harman/default/dw567185dd/JBL_JR310_Product Image_Hero_Red.jpg?sw=270&sh=330&sm=fit&sfrm=png","thumbnailImageUrl2":"https://www.jbl.com.au/dw/image/v2/AAUJ_PRD/on/demandware.static/-/Sites-masterCatalog_Harman/default/dwa9816ed9/JBL_JR310_Product Image_Front_Red.jpg?sw=270&sh=330&sm=fit&sfrm=png","productUrl":"https://www.jbl.com.au/JR310-.html?dwvar_JR310-_color=Red-GLOBAL-Current&cgid=jr-headphones","productID":"JBLJR310RED","orderable":true,"availability":{"message":"Back Order. The expected in-stock date is 24 December 2022.","status":"BACKORDER"},"price":{"unitLabel":"each","priceType":"standard","salesPrice":"$39.95"},"realprice":{"discountThresholdAmount":5,"salesPrice":"$39.95"},"badges":[],"buttonText":"Add to Cart","showProdLimit":{"status":""},"CTAEnable":false,"commerceSiteFlag":true,"showPromoTimerFlag":false,"isProProd":false}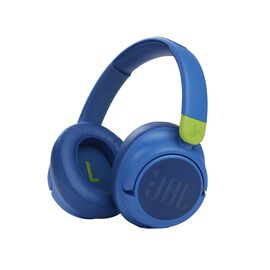 Wireless over-ear Noise Cancelling kids headphones
{"thumbnailImageUrl":"https://www.jbl.com.au/dw/image/v2/AAUJ_PRD/on/demandware.static/-/Sites-masterCatalog_Harman/default/dwe98fef4a/1.JBL_JR460NC_Product Image_Hero_Blue.jpg?sw=270&sh=330&sm=fit&sfrm=png","thumbnailImageUrl2":"https://www.jbl.com.au/dw/image/v2/AAUJ_PRD/on/demandware.static/-/Sites-masterCatalog_Harman/default/dw4e72a50b/3.JBL_JR460NC_Product Image_Front_Blue.jpg?sw=270&sh=330&sm=fit&sfrm=png","productUrl":"https://www.jbl.com.au/JR460NC-.html?dwvar_JR460NC-_color=Blue-GLOBAL-Current&cgid=jr-headphones","productID":"JBLJR460NCBLU","orderable":false,"availability":{"message":"","status":"NOT_AVAILABLE"},"price":{"unitLabel":"each","priceType":"standard","salesPrice":"N/A"},"realprice":{"discountThresholdAmount":5,"salesPrice":"N/A"},"badges":["new"],"buttonText":"Sold Out","showProdLimit":{"status":""},"CTAEnable":false,"commerceSiteFlag":true,"showPromoTimerFlag":false,"isProProd":false}

{"thumbnailImageUrl":"https://www.jbl.com.au/dw/image/v2/AAUJ_PRD/on/demandware.static/-/Sites-masterCatalog_Harman/default/dw420965c0/1.JBL_JR460NC_Product Image_Hero_Pink.jpg?sw=270&sh=330&sm=fit&sfrm=png","thumbnailImageUrl2":"https://www.jbl.com.au/dw/image/v2/AAUJ_PRD/on/demandware.static/-/Sites-masterCatalog_Harman/default/dw83de198b/3.JBL_JR460NC_Product Image_Front_Pink.jpg?sw=270&sh=330&sm=fit&sfrm=png","productUrl":"https://www.jbl.com.au/JR460NC-.html?dwvar_JR460NC-_color=Pink-GLOBAL-Current&cgid=jr-headphones","productID":"JBLJR460NCPIK","orderable":false,"availability":{"message":"","status":"NOT_AVAILABLE"},"price":{"unitLabel":"each","priceType":"standard","salesPrice":"N/A"},"realprice":{"discountThresholdAmount":5,"salesPrice":"N/A"},"badges":["new"],"buttonText":"Sold Out","showProdLimit":{"status":""},"CTAEnable":false,"commerceSiteFlag":true,"showPromoTimerFlag":false,"isProProd":false}
JBL Kids Headphones
Made with vibrant colours, high-quality sound, affordable prices, and guaranteed safety, super soft designs, a set of kids headphones is the perfect gift for your kids to listen to their favourite music in a safe and comfortable way.
Read More »
Kids Wireless Headphones Online
At JBL, we are proud to be an industry-leading manufacturer of high-performance kids headphones, kids wireless headphones, audio accessories and all sound solutions. Whether it be sport wireless headphones for every workout, kids headphones for your child, or iPod speaker docks for your home, we have something suitable for you.
When it comes to browsing our entire range of kids headphones online, enjoy features such as:
• Soft-padded headband and ear cushion for feathery fit
• Extremely portable and compact designs
• Personalising options with kid-friendly sticker sets
• JBL Safe Sound
• Custom designed ear cushions suitable for kids
If you're looking for the perfect present for your child or your friend's child, we recommend buying our kids headphones, with all the wonderful features and colours. Whether it be the set of bright girly pink wireless headphones or the light blue kids headphones, with the array of selection you are bound to find the perfect gift for your child.
Shop Kids Wireless Headphones Today
If your kid's headphones need replacing, be sure to contact one of our friendly well-trained team members today. With their extensive product knowledge, high levels of customer service, and years of industry experience, our team members can provide customised advice on all kids wireless headphones and related products.
Your kids will enjoy the high quality sound that is safe for their ears when you purchase from our range of kids wireless headphones today!