Buy Direct From JBL and Enjoy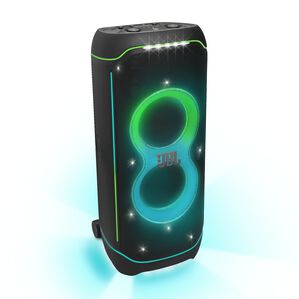 JBL PartyBox Ultimate
{"thumbnailImageUrl":"https://www.jbl.com.au/dw/image/v2/AAUJ_PRD/on/demandware.static/-/Sites-masterCatalog_Harman/default/dw1996bb5b/JBL_PARTYBOX_ULTIMATE_HERO_42638_BLUE_WITH_GROUND_LIGHTx2.jpg?sw=299&sh=299&sm=fit&sfrm=png","thumbnailImageUrl2":"https://www.jbl.com.au/dw/image/v2/AAUJ_PRD/on/demandware.static/-/Sites-masterCatalog_Harman/default/dw8d8e4852/JBL_PARTYBOX_ULTIMATE_FRONT_42578_x4.jpg?sw=299&sh=299&sm=fit&sfrm=png","productUrl":"https://www.jbl.com.au/PARTYBOX-ULTIMATE.html?dwvar_PARTYBOX-ULTIMATE_color=Black-APAC-Current","productSupportUrl":"","productID":"JBLPARTYBOXULTAS","orderable":true,"availability":{"message":"","status":"IN_STOCK"},"price":{"unitLabel":"each","priceType":"standard","salesPrice":"$1,999.95"},"realprice":{"discountThresholdAmount":5,"salesPrice":"$1,999.95"},"badges":["new"],"buttonText":"Add to Cart","showProdLimit":{"status":""},"vendorProductURLTiles":{"":"","vendorPDPRedirectEnabled":false},"CTAEnable":false,"commerceSiteFlag":true,"showPromoTimerFlag":false,"isProProd":false,"isCustomizable":false,"customizableVariantId":false,"isVarientCustomizable":false,"isComingSoon":false,"isRefurbished":false,"refurbOnSearchResult":true,"isSearchResultPage":false}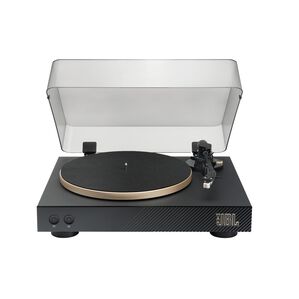 JBL Spinner BT
{"thumbnailImageUrl":"https://www.jbl.com.au/dw/image/v2/AAUJ_PRD/on/demandware.static/-/Sites-masterCatalog_Harman/default/dw507a595b/JBLSpinnerBTGoldFrontLidOpen_web_hero.jpg?sw=299&sh=299&sm=fit&sfrm=png","thumbnailImageUrl2":"https://www.jbl.com.au/dw/image/v2/AAUJ_PRD/on/demandware.static/-/Sites-masterCatalog_Harman/default/dwdd15a952/JBLSpinnerBTGoldL-3QTRLidOpen_Web_1605.jpg?sw=299&sh=299&sm=fit&sfrm=png","productUrl":"https://www.jbl.com.au/SPINNER-BT.html?dwvar_SPINNER-BT_color=BlackGold-APAC-Current","productSupportUrl":"","productID":"JBLSPINNERBTGLDAS","orderable":true,"availability":{"message":"","status":"IN_STOCK"},"price":{"unitLabel":"each","priceType":"standard","salesPrice":"$649.95"},"realprice":{"discountThresholdAmount":5,"salesPrice":"$649.95"},"badges":[],"buttonText":"Add to Cart","showProdLimit":{"status":""},"vendorProductURLTiles":{"":"","vendorPDPRedirectEnabled":false},"CTAEnable":false,"commerceSiteFlag":true,"showPromoTimerFlag":false,"isProProd":false,"isCustomizable":false,"customizableVariantId":false,"isVarientCustomizable":false,"isComingSoon":false,"isRefurbished":false,"refurbOnSearchResult":true,"isSearchResultPage":false}

{"thumbnailImageUrl":"https://www.jbl.com.au/dw/image/v2/AAUJ_PRD/on/demandware.static/-/Sites-masterCatalog_Harman/default/dw5d63ed19/JBL Spinner BT Front View Lid On 1 v3.jpg?sw=299&sh=299&sm=fit&sfrm=png","thumbnailImageUrl2":"https://www.jbl.com.au/dw/image/v2/AAUJ_PRD/on/demandware.static/-/Sites-masterCatalog_Harman/default/dwfb0ae70c/JBL Spinner BT L-QTR View Lid On 1 v3.jpg?sw=299&sh=299&sm=fit&sfrm=png","productUrl":"https://www.jbl.com.au/SPINNER-BT.html?dwvar_SPINNER-BT_color=BlackOrange-APAC-Current","productSupportUrl":"","productID":"JBLSPINNERBTBLKAS","orderable":true,"availability":{"message":"","status":"IN_STOCK"},"price":{"unitLabel":"each","priceType":"standard","salesPrice":"$649.95"},"realprice":{"discountThresholdAmount":5,"salesPrice":"$649.95"},"badges":[],"buttonText":"Add to Cart","showProdLimit":{"status":""},"vendorProductURLTiles":{"":"","vendorPDPRedirectEnabled":false},"CTAEnable":false,"commerceSiteFlag":true,"showPromoTimerFlag":false,"isProProd":false,"isCustomizable":false,"customizableVariantId":false,"isVarientCustomizable":false,"isComingSoon":false,"isRefurbished":false,"refurbOnSearchResult":true,"isSearchResultPage":false}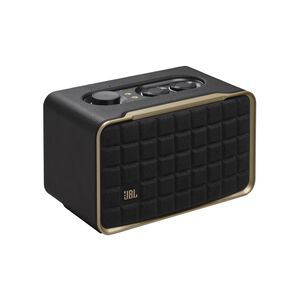 JBL Authentics 200
{"thumbnailImageUrl":"https://www.jbl.com.au/dw/image/v2/AAUJ_PRD/on/demandware.static/-/Sites-masterCatalog_Harman/default/dwed2ea538/JBL_AUTHENTICS_200_HERO_42817_x3.jpg?sw=299&sh=299&sm=fit&sfrm=png","thumbnailImageUrl2":"https://www.jbl.com.au/dw/image/v2/AAUJ_PRD/on/demandware.static/-/Sites-masterCatalog_Harman/default/dw5f9a4f08/JBL_AUTHENTICS_200_FRONT_42820_x4.jpg?sw=299&sh=299&sm=fit&sfrm=png","productUrl":"https://www.jbl.com.au/AUTHENTICS-200.html?dwvar_AUTHENTICS-200_color=Black-APAC-Current","productSupportUrl":"","productID":"JBLAUTH200BLKAS","orderable":true,"availability":{"message":"","status":"IN_STOCK"},"price":{"unitLabel":"each","priceType":"standard","salesPrice":"$499.95"},"realprice":{"discountThresholdAmount":5,"salesPrice":"$499.95"},"badges":[],"buttonText":"Add to Cart","showProdLimit":{"status":""},"vendorProductURLTiles":{"":"","vendorPDPRedirectEnabled":false},"CTAEnable":false,"commerceSiteFlag":true,"showPromoTimerFlag":false,"isProProd":false,"isCustomizable":false,"customizableVariantId":false,"isVarientCustomizable":false,"isComingSoon":false,"isRefurbished":false,"refurbOnSearchResult":true,"isSearchResultPage":false}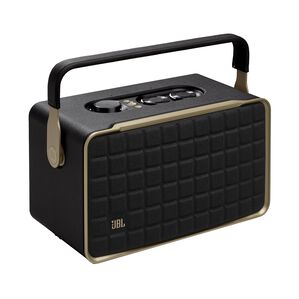 JBL Authentics 300
{"thumbnailImageUrl":"https://www.jbl.com.au/dw/image/v2/AAUJ_PRD/on/demandware.static/-/Sites-masterCatalog_Harman/default/dw32756f6d/JBL_AUTHENTICS_300_HERO_42814_x4.jpg?sw=299&sh=299&sm=fit&sfrm=png","thumbnailImageUrl2":"https://www.jbl.com.au/dw/image/v2/AAUJ_PRD/on/demandware.static/-/Sites-masterCatalog_Harman/default/dw23ffb123/JBL_AUTHENTICS_300_FRONT_42821_x5.jpg?sw=299&sh=299&sm=fit&sfrm=png","productUrl":"https://www.jbl.com.au/AUTHENTICS-300.html?dwvar_AUTHENTICS-300_color=Black-APAC-Current","productSupportUrl":"","productID":"JBLAUTH300BLKAS","orderable":true,"availability":{"message":"","status":"IN_STOCK"},"price":{"unitLabel":"each","priceType":"standard","salesPrice":"$599.95"},"realprice":{"discountThresholdAmount":5,"salesPrice":"$599.95"},"badges":[],"buttonText":"Add to Cart","showProdLimit":{"status":""},"vendorProductURLTiles":{"":"","vendorPDPRedirectEnabled":false},"CTAEnable":false,"commerceSiteFlag":true,"showPromoTimerFlag":false,"isProProd":false,"isCustomizable":false,"customizableVariantId":false,"isVarientCustomizable":false,"isComingSoon":false,"isRefurbished":false,"refurbOnSearchResult":true,"isSearchResultPage":false}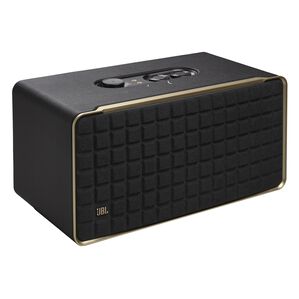 JBL Authentics 500
{"thumbnailImageUrl":"https://www.jbl.com.au/dw/image/v2/AAUJ_PRD/on/demandware.static/-/Sites-masterCatalog_Harman/default/dw3e584fe8/JBL_AUTHENTICS_500_HERO_42813_x3.jpg?sw=299&sh=299&sm=fit&sfrm=png","thumbnailImageUrl2":"https://www.jbl.com.au/dw/image/v2/AAUJ_PRD/on/demandware.static/-/Sites-masterCatalog_Harman/default/dw293e387c/JBL_AUTHENTICS_500_FRONT_42824_x3.jpg?sw=299&sh=299&sm=fit&sfrm=png","productUrl":"https://www.jbl.com.au/AUTHENTICS-500.html?dwvar_AUTHENTICS-500_color=Black-APAC-Current","productSupportUrl":"","productID":"JBLAUTH500BLKAS","orderable":true,"availability":{"message":"","status":"IN_STOCK"},"price":{"unitLabel":"each","priceType":"standard","salesPrice":"$999.95"},"realprice":{"discountThresholdAmount":5,"salesPrice":"$999.95"},"badges":[],"buttonText":"Add to Cart","showProdLimit":{"status":""},"vendorProductURLTiles":{"":"","vendorPDPRedirectEnabled":false},"CTAEnable":false,"commerceSiteFlag":true,"showPromoTimerFlag":false,"isProProd":false,"isCustomizable":false,"customizableVariantId":false,"isVarientCustomizable":false,"isComingSoon":false,"isRefurbished":false,"refurbOnSearchResult":true,"isSearchResultPage":false}
Incredible JBL sound with 2 mics to sing the night away!!
Portable party speaker with 100W powerful sound, built-in dynamic light show, included digital wireless mics, and splash proof design.
Amazing JBL Original Pro Sound
A light show that syncs to the beat
Up to 10 hours of play time
New Arrivals
See the latest JBL products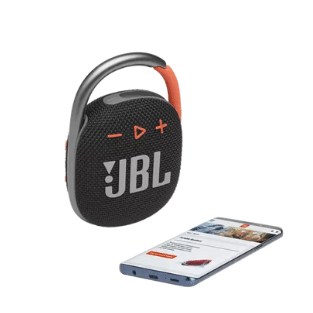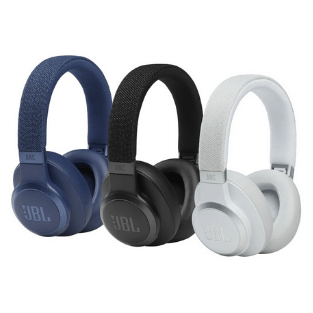 JBL Speakers & Headphones
Enhance the way you listen to music with a set of JBL headphones or speakers today. Whether it be for your home, office space or personal use, our collection of JBL speakers and headphones has you covered. With high powerful sound, a wide range of stylish colours and innovative technologies, our JBL speakers and headphones provide the best audio experience that the industry has to offer.
Read More »
Speakers and Headphones Online
We are proud to be a world-leading audio manufacturer of high-quality sound solutions, soundbars, wireless headphones, Google voice-activated speakers and headphones. Using the latest technology and innovative designs, our JBL speakers and headphones are the best in the business.
When shopping for sound solutions, JBL offers all the benefits you could ever need. With durability, wireless connection, dual functionality, rechargeable batteries and world-class sound, JBL Bluetooth speakers are the perfect solution for you.
No matter your requirements, JBL speakers and headphones have you covered. Whether it be a pair of JBL headphones to enjoy your favourite tunes on that long car ride or a set of JBL speakers to pump up your next party, our collection has it all and so much more!
Buy JBL Speakers & Headphones Today
For more information regarding the complete collection of JBL speakers and JBL headphones, talk to one of our authorized JBL dealers today. Whether it be online, over the phone, we are happy to help you. With over 70 years of experience and extensive industry knowledge, you'll be sure to receive the advice you need and remember to signup for our newsletter below to be the first to get news and the latest offerings from JBL.