Do you want the best music experience at home (or at work)? Then the way you stream music to your speakers is certainly important. The two options that exist for this are Wifi and Bluetooth. What is the difference between them? And which is better?
What is the difference between Wifi and Bluetooth?
Wifi works via the Internet. When it comes to streaming music, it is the connection that you set up between a storage device (for example, your phone) via a network to a receiver. So your phone sends your music to the network, and the network sends it to your speakers. You then use your phone to control this connection.
Bluetooth's connection between the device and receiver is direct, without an intermediary. So both devices are in a direct connection that only exists between them. For example you can send your music from your phone directly to your speaker.
Wifi vs. Bluetooth - which has the best sound?
Of course, getting the best sound is one of the biggest deciding factors when buying a speaker. You can probably imagine how the different methods you use to connect to your phone can affect the quality of the sound. And they certainly do.
Simply put, a Wifi connection gives you the best sound. This is because it has much greater bandwidth. With a wireless connection, the files that are played do not need to be resized or changed before they are sent. Audio file resizing works just like a photo - the smaller the file size, the lower the quality.
But that's not the whole story. It is possible to stream music the other way without loss of quality, as audio data is converted into a smaller file. So some quality is lost, but if you do not want this to happen, you must ensure that your device and receiver support the aptX format. In this format, the quality of the audio data is less or not at all affected.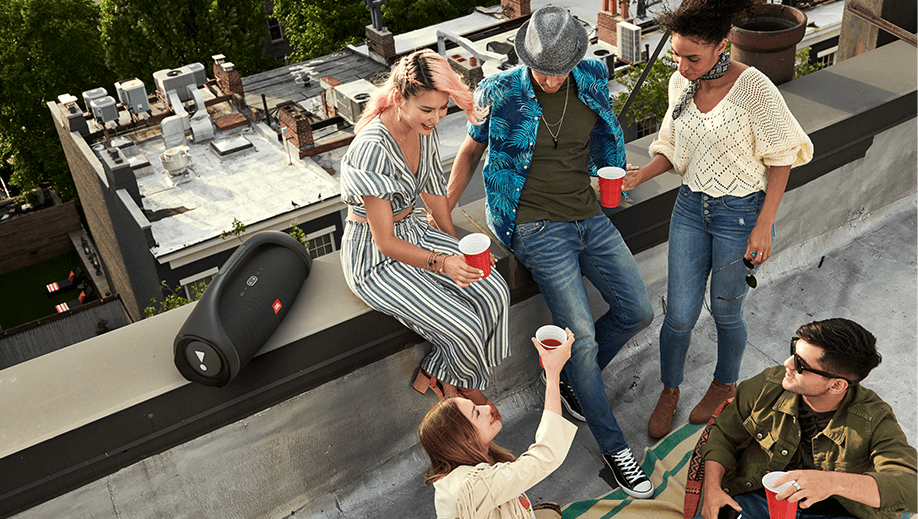 The advantages and disadvantages of listening to music via Bluetooth
Range:
Bluetooth's range is about 10 meters. At a greater distance, it becomes difficult to maintain the connection. And we all know that if you walk upstairs with your phone in your pocket, your music starts to falter in the living room. So the range is good for 1 or 2 rooms, but it is not so useful for more than that. Unless you have speakers that you can easily take to another room or outside.
Ease of use:
Usually, you are connected at the push of a button. Your device has a pairing button that you press, then you just need to find the right item on your device. Then you are connected. This connection will then also be automatically recognized.
Battery consumption:
Because the connection between your device and your speaker is direct, it consumes a bit more power than a wireless connection.
Share with friends:
It's super easy. They can also be paired at the touch of a button. Then it's a matter of who decides which playlist goes on! Want to turn it into a party? You can even link speakers together with PartyBoost for stereo sound or connect more than 100 with JBL Connect+ for lots of sound!
Best for:
If you just want your music in one place or don't mind taking your speakers with you, then it is convenient. It is also ideal for use in the park or at the beach because, of course, there is no Wifi there. It is especially cool that you can easily give your friends control over the music and link your sets together!
The advantages and disadvantages of listening to music via Wifi
Range:
The range is as wide as your network. As long as both devices are connected to the same network, everything works.
Ease of use:
Pairing is a little more complicated because you have to connect to the network. This is done via Google Home. But you only have to do it once. After that, you can always enjoy your music as soon as you connect to the network.
Battery consumption:
With a Wifi connection, your device only controls the connection and does not create and maintain it itself, so it consumes less battery.
Share with friends:
If they are already on your Wifi network and have Google Home, this is easy. If not, they need to install Google Home and find a connection. So it takes a little bit more time to set up.
Useful for:
Providing the best sound throughout your house and saving your device's battery. Don't have a soundbar? You can also connect to your TV for even better sound.