Right now a lot of us are suddenly sitting at home and can't go to the office to work. There are many advantages to working from home, such as not having to travel, working in your pajamas, and setting your own timetable. And, during these changeling times, it can be difficult to stay focused. How do you ensure a healthy working environment, and how can you motivate yourself while working from home? We would like to offer you a few tips so that you can get the most out of your home working day.
1) Set up your perfect office at home
Setting up a comfortable office at home is very important in order to have a successful workday. Try to keep work and private life separate, so don't work at your dining table. Set up a separate corner or room in the house where you do nothing but work. Make sure your workplace is tidy—if necessary, brighten it up with some greenery.
When designing your office at home, make sure you have a comfortable office chair and the right table or desk height. Are you distracted by a neighbor making noise or heavy traffic on the street? Then consider using noise cancelling headphones to get some peace of mind. Noise cancelling headphones filter out background noise and create a quieter environment, so you can work and listen to your favorite music in peace. Choose a wireless model so you can keep enjoying your favorite songs while you step away from your workspace to make a cup of coffee.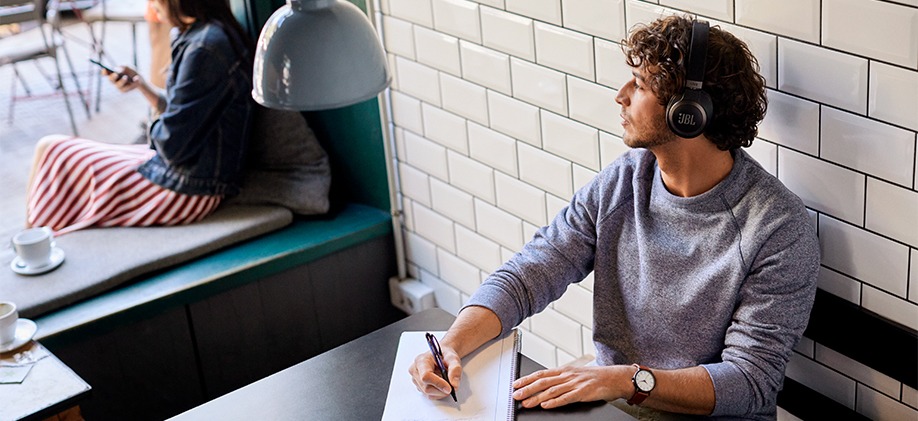 2) Entertain your kids with JBL Wireless Headphones for small ears
The kids have also had to get used to being at home all day. Of course they are busy doing their homework or doing distance-learning sessions, but a little relaxation is also needed.
Let them watch their favorite series from time to time, play a game or relax with their favorite music. Most importantly protect their sensitive ears by using specially designed children's headphones. The safe and light JBL JR3000BT headphones are a perfect choice, because these children's headphones fit perfectly and comfortably over their little ears, come in a variety of bright colours and can be used without assistance due to their simple operation. It makes staying at home a party, even for the little ones. And as an additional advantage - when the children are having fun, it is easier for you to concentrate on your work.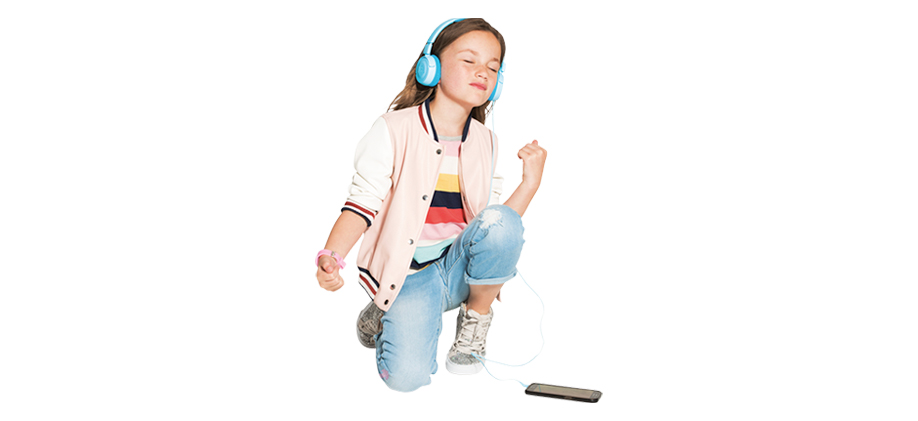 3) Keep in touch with your family and friends
When you work from home, you will obviously miss your colleagues. There is no option for a nice chat at the coffee machine and you may have little social interaction during work hours. That's why especially now it is important to find ways to stay in touch not only with colleagues, but also with family and friends. Let them know you're thinking about them—send them a card or call each other more often.
A simple way to make life easier would be by getting a pair of wireless earbuds. This way you can always make wireless and hands-free calls, leaving yourself free to do other tasks. Have a chat with your best friend while cooking or call your parents when you are getting some fresh air.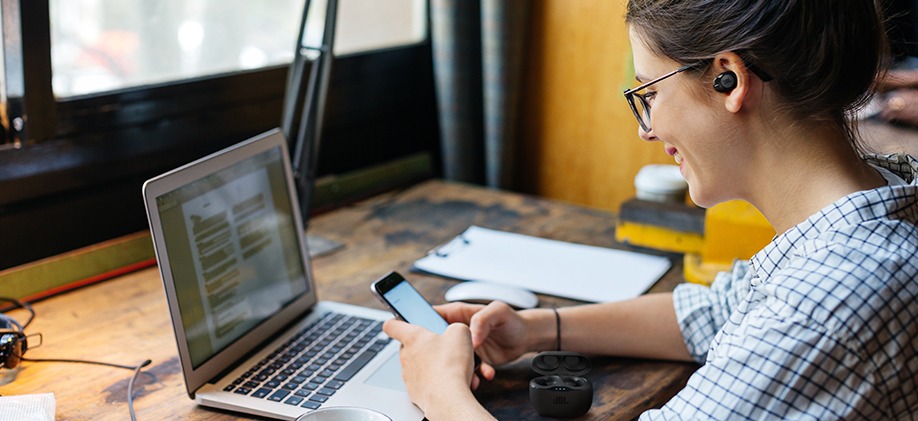 4) Search for balance: relax, put on your favorite music or exercise at home
When you are at work in the comfort of your own home, it is important to find a balance between work and relaxation. One of the advantages of working from home is that from time to time you can close your laptop to relax. Take breaks, but still keep strict working hours. For example, take a moment to listen to your favorite tunes and blast exciting songs through your home office with a soundbar.
Do you want to clear your head? Then work out at home to give your body and mind a little break. Get the most out of yourself during an intense workout or unwind with a few light yoga exercises. Create the perfect atmosphere for a workout by using a portable speaker or wireless earphones, and pick that one playlist with rousing beats.
5) Relax with your favorite television shows and movies
Have you've been sitting behind your laptop all day having calls with colleagues? Then it's now time to relax. Put your work aside, take care of yourself and enjoy your free time. For example, put on a feel-good movie or binge-watch your favorite series.
Would you like to enjoy great films and TV series to their fullest? Then create your own home theater with JBL Soundbars. After a relaxed evening, you will feel fully recharged for another work day!